Designing a movie ticketing app for a local movie theater
An app that allows users to streamline
their movie going experience so they can save
time and energy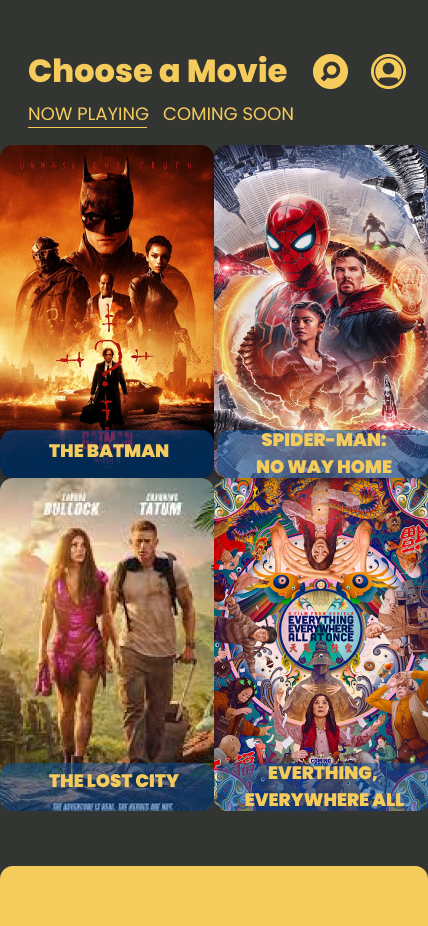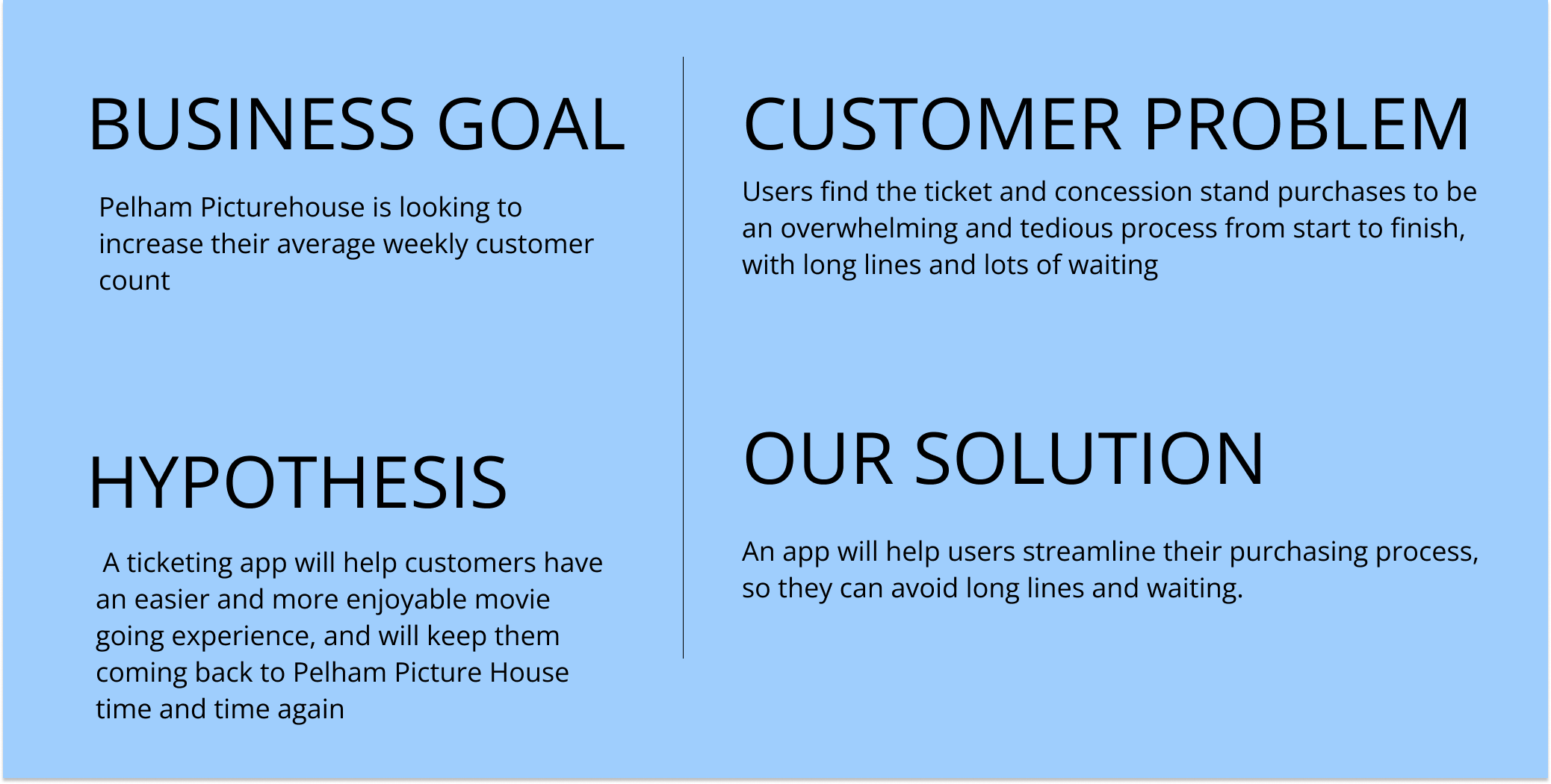 Pelham Picture House wants to create an app for their movie theater customers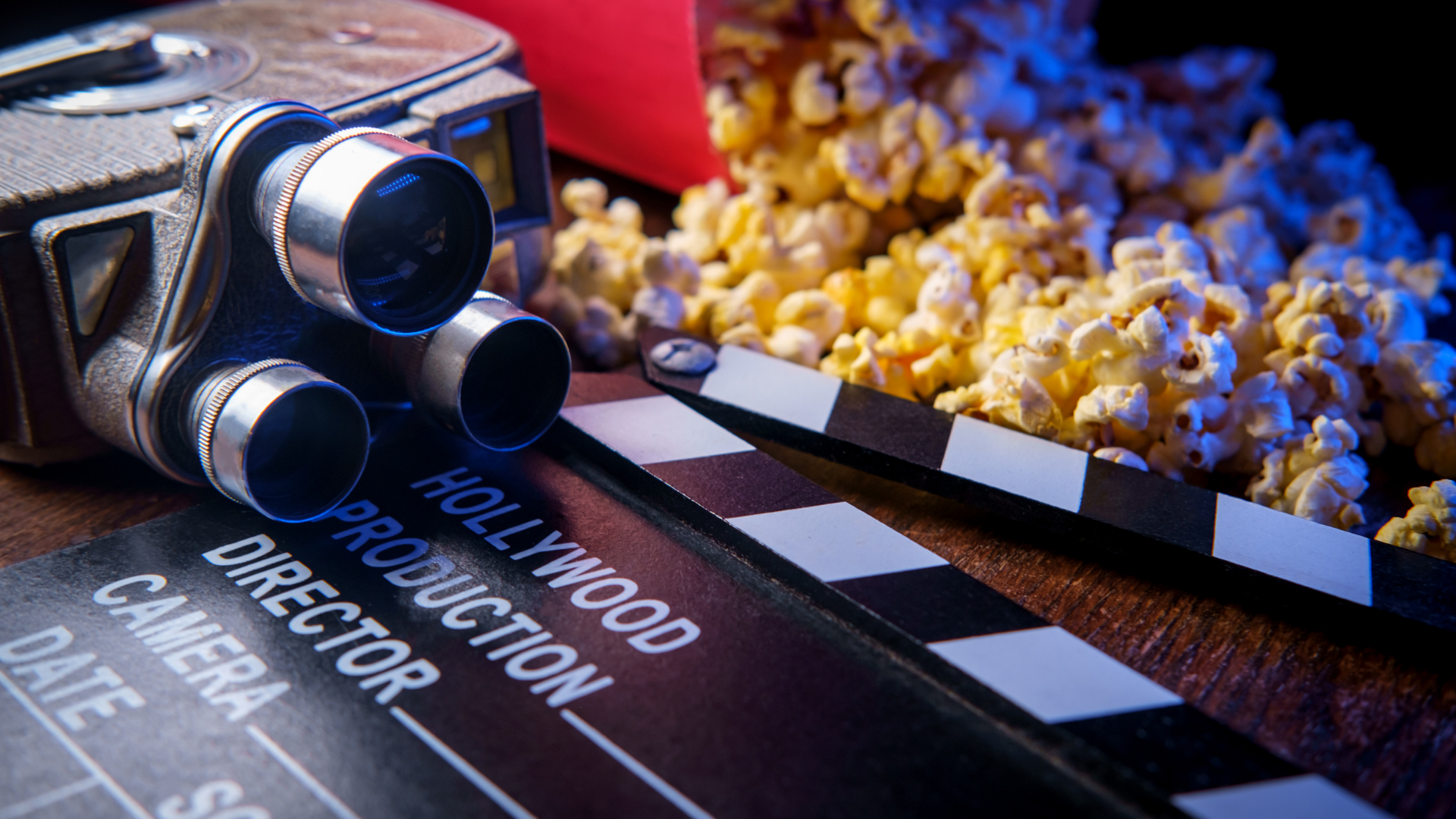 Introduction
Local movie goers like the Pelham Picture House, but the process for buying tickets feels outdated. A ticketing app will make the process smoother and keep them coming back to Pelham Picture House time and time again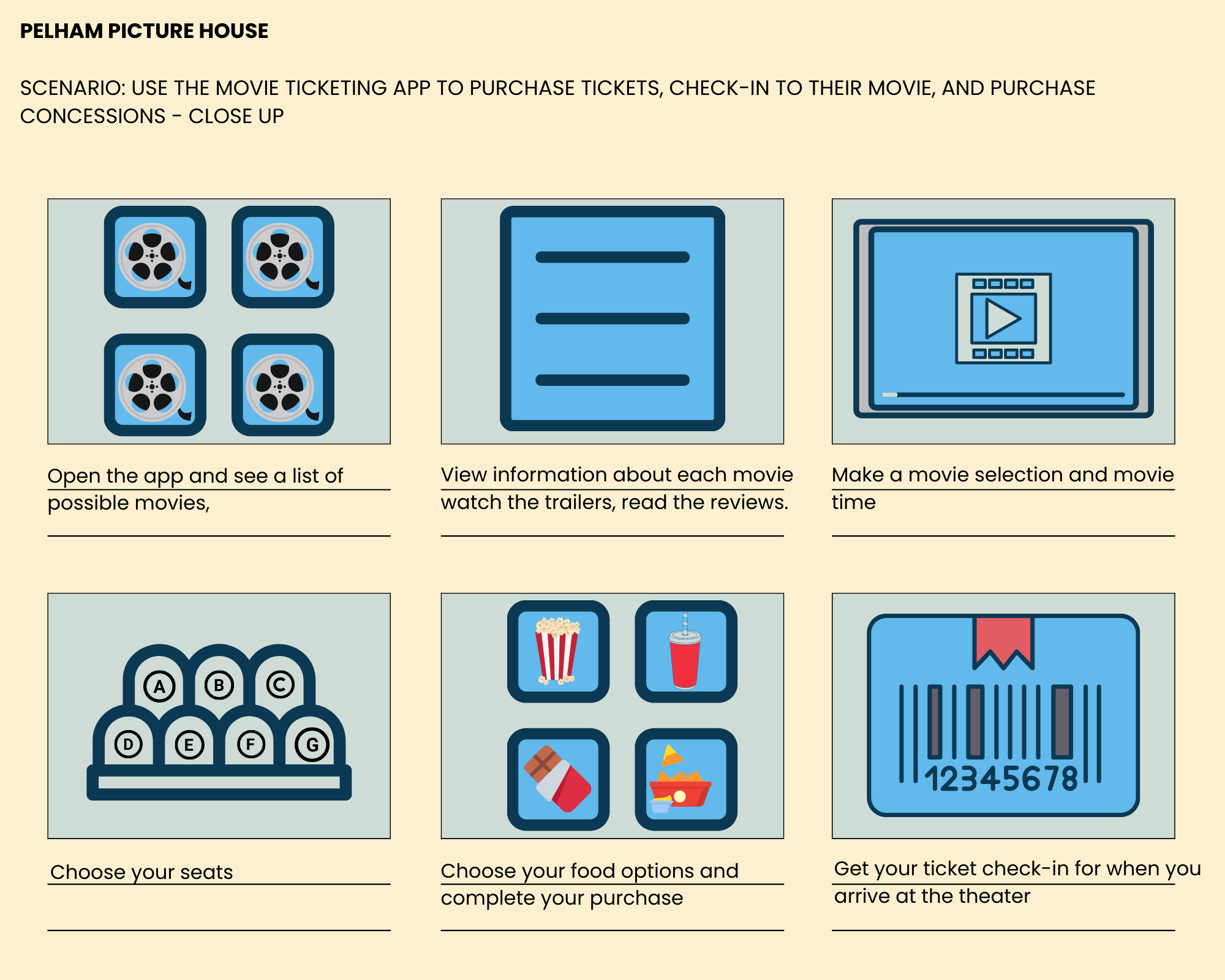 Design Storyboard
To start the process, I create a design storyboard. This captures the basic idea of the app as I envisioned its use at the start of the project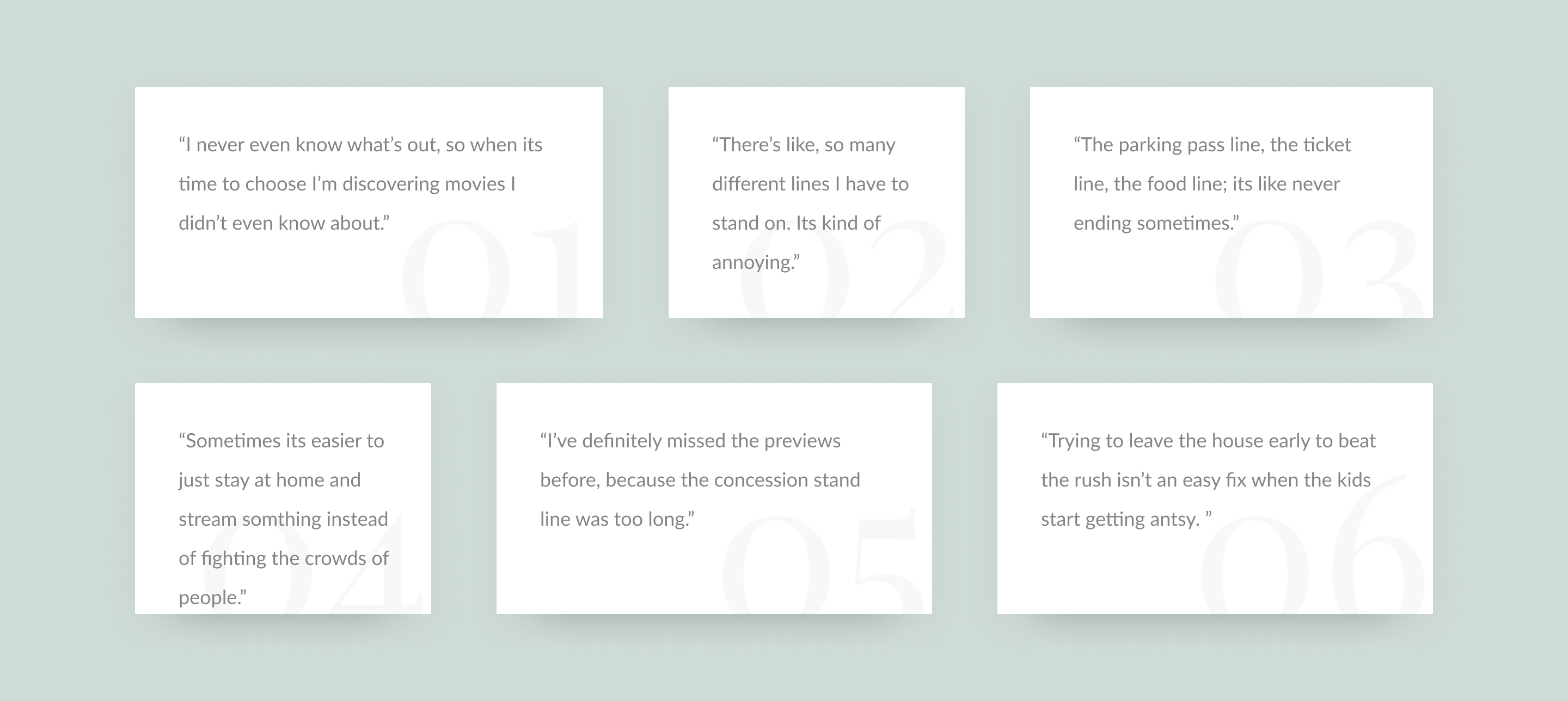 Research & Insights
I conducted research & interviews based on the original storyboard concept, to see if my assumptions were in line with user needs. And I created empathy maps to understand the users I'm designing for. A primary user group that was identified through research was movie lovers who attend movies at least once per month as part of their family movie night, so I designed an app based on their user needs.
Gary wants to make family movie night enjoyable for everyone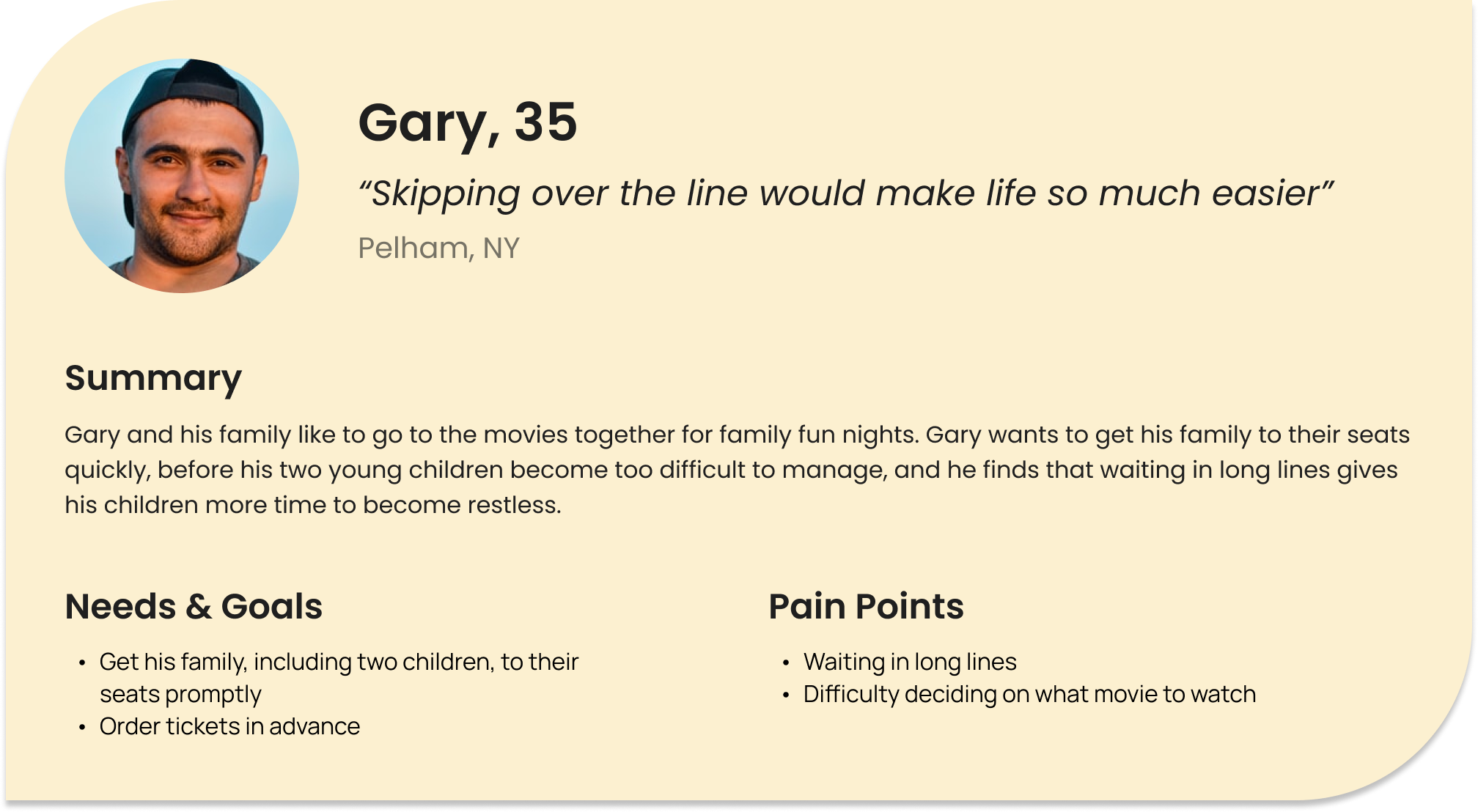 Persona
Based on the interviews/workshop I created a persona named Gary and referred to him throughout the entire product development process.
Its hard for Gary to organize a trip to the movies with two children in tow
Because the long lines at the ticket counter and concession stand make it hard to navigate the theater seamlessly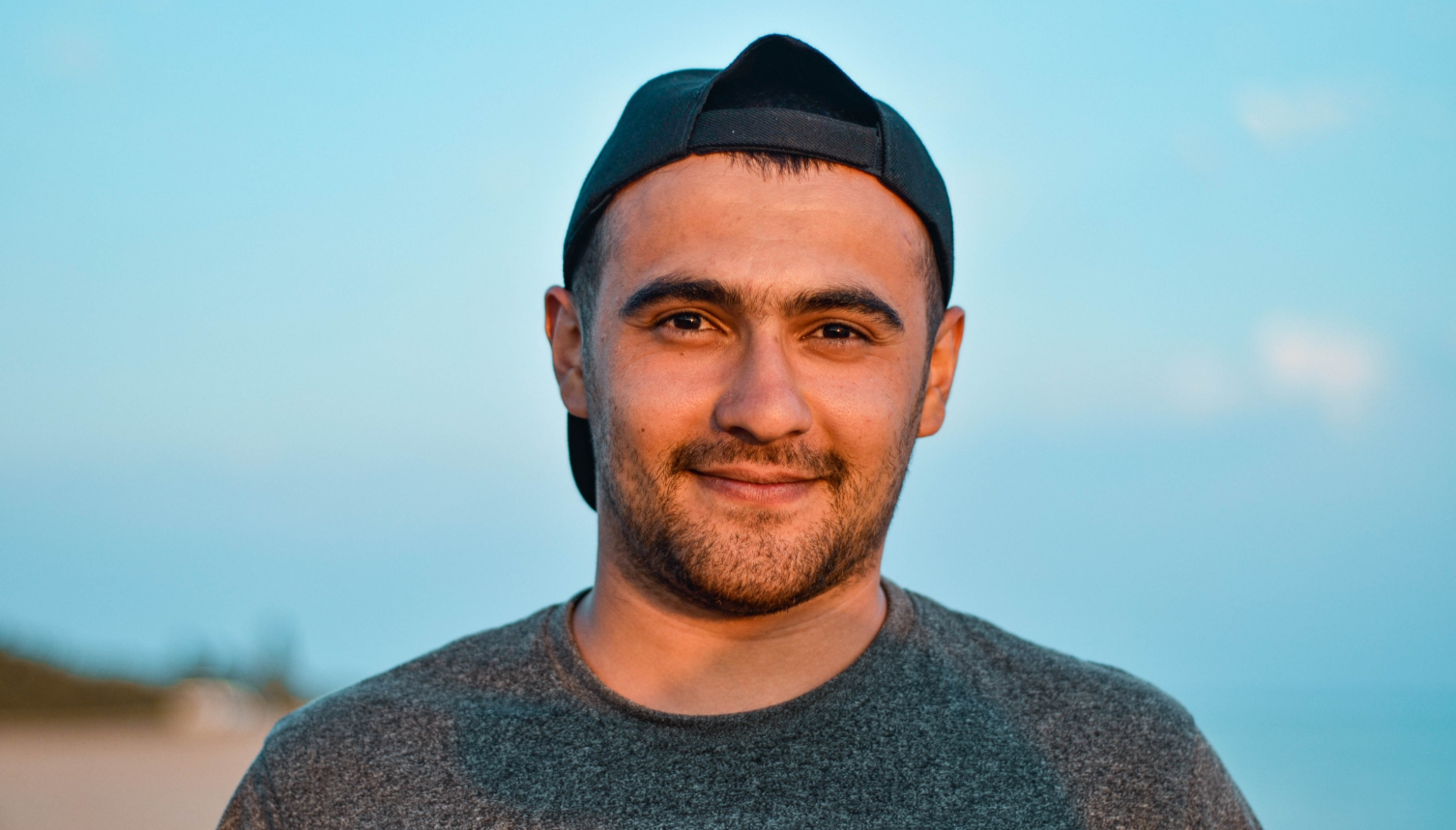 Problem Statement
Gary and his family enjoy monthly movie nights, and he finds the ticketing and concession stand purchase to be overwhelming with two small children in tow, so he needs a way to make the process easier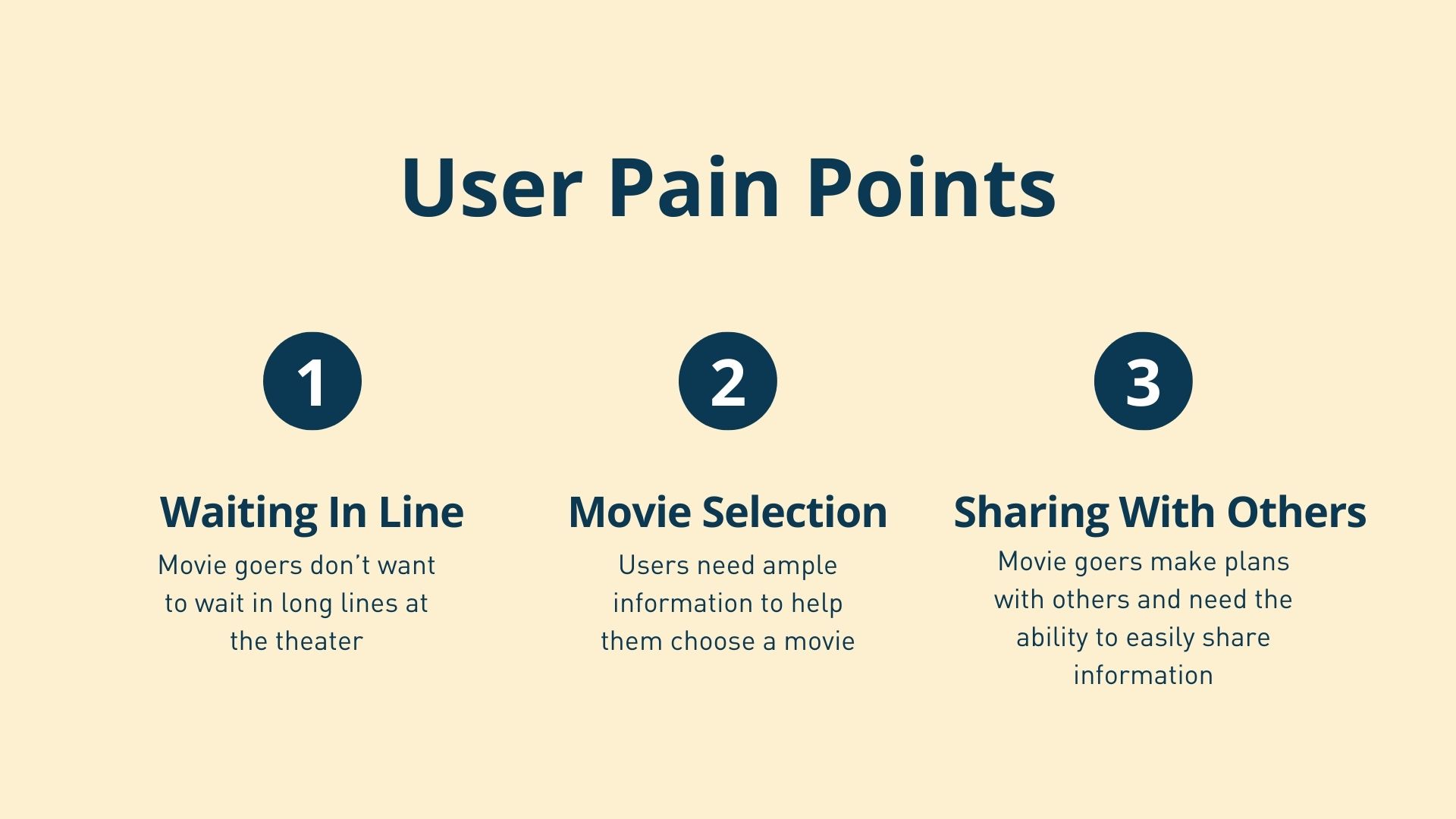 Pelham Picture House App can streamline the entire movie going process for Gary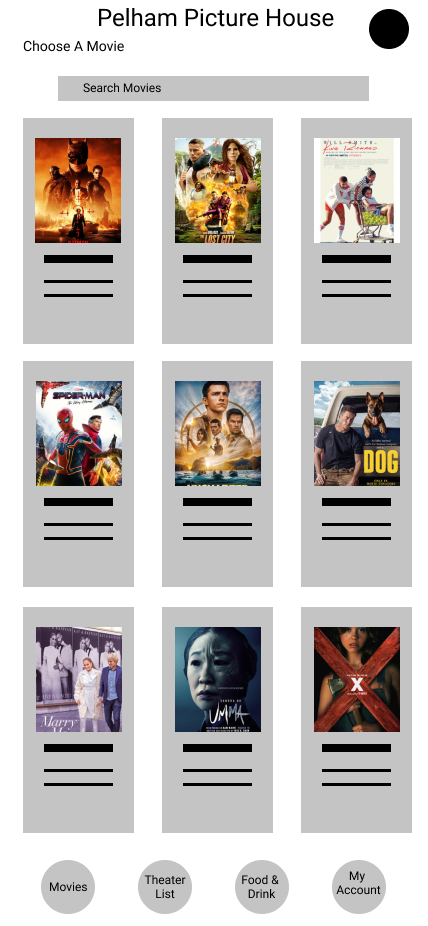 Digital Wireframes
I used Figma to create low fidelity digital wireframes for testing purposes. The goal was to have users complete the entire user flow, starting with choosing a movie, and being able to get everything completed before even leaving their house.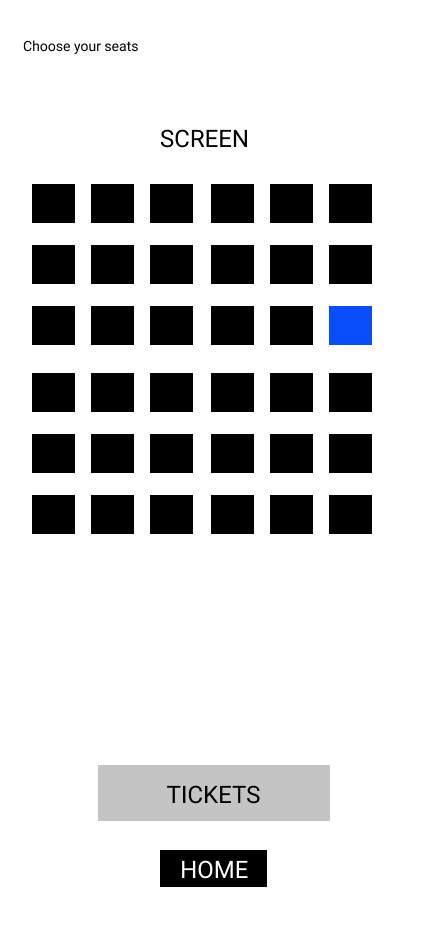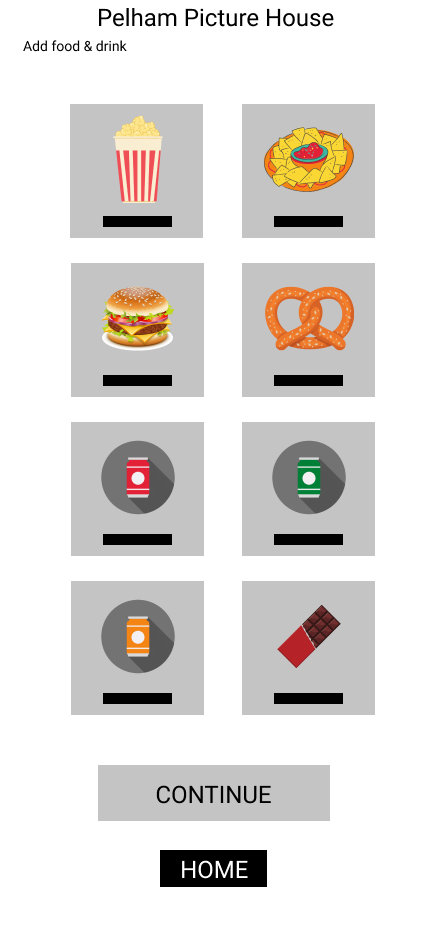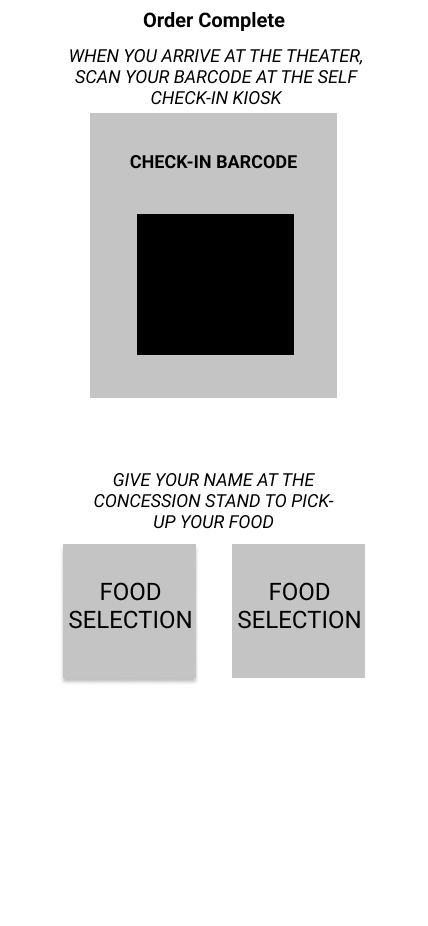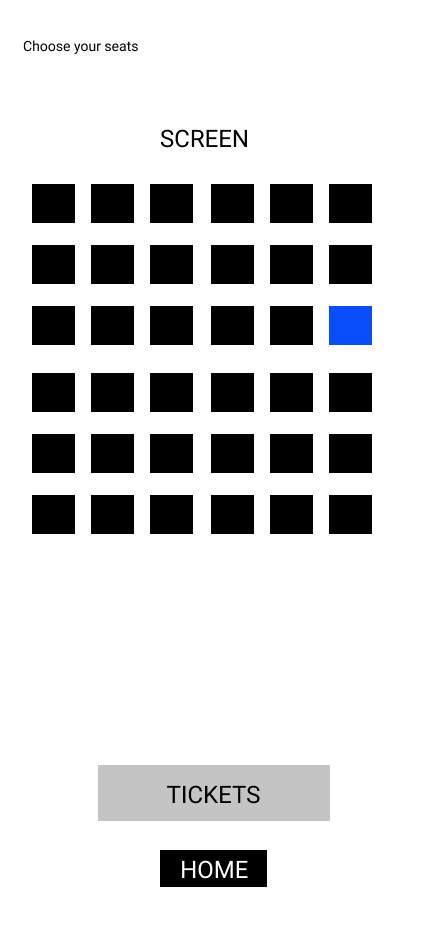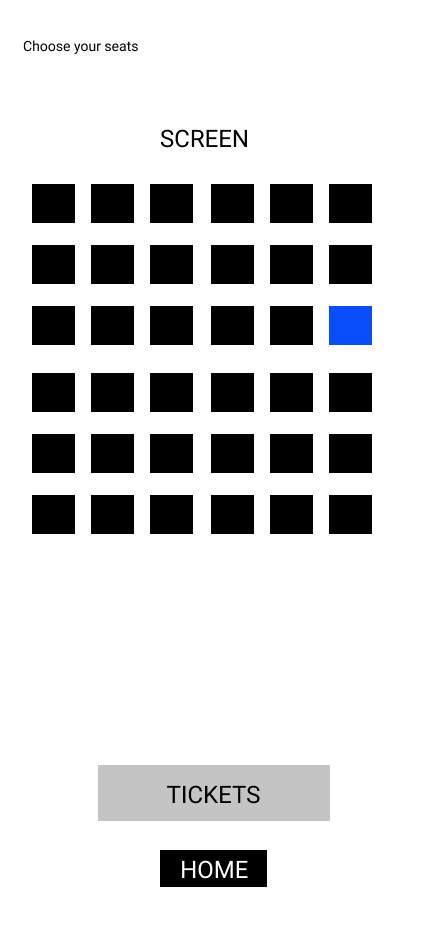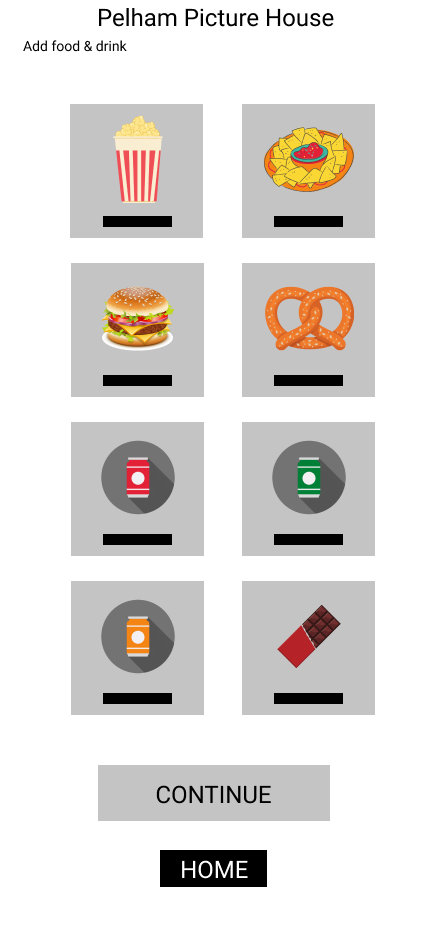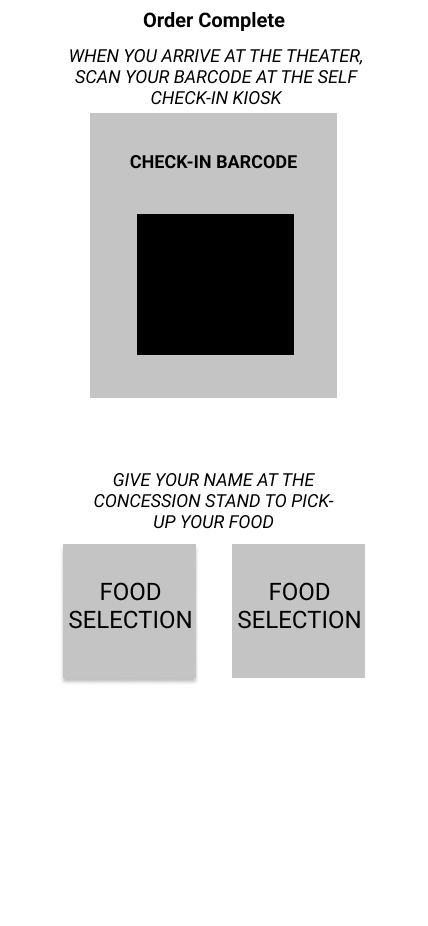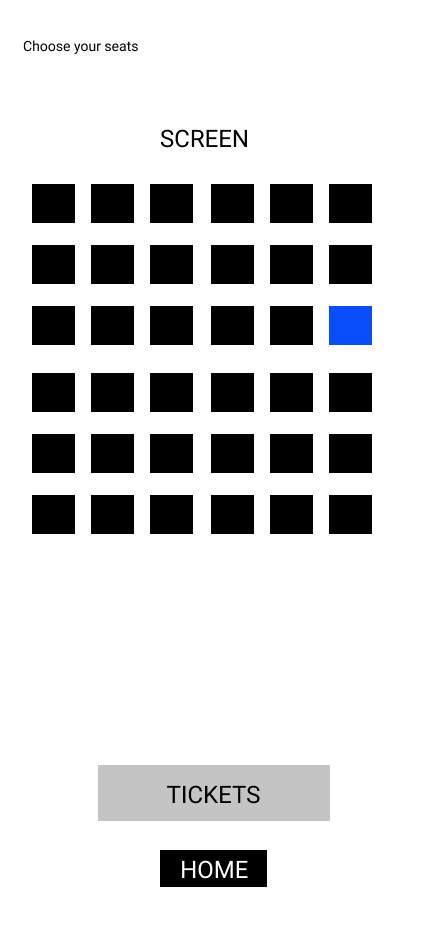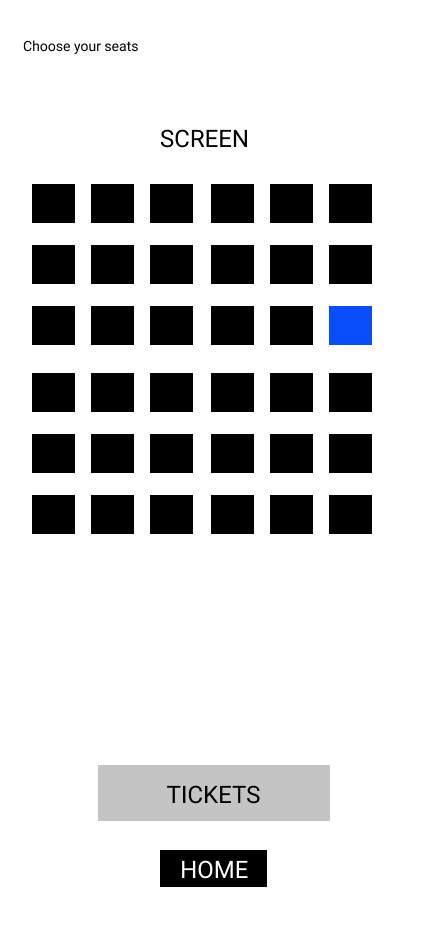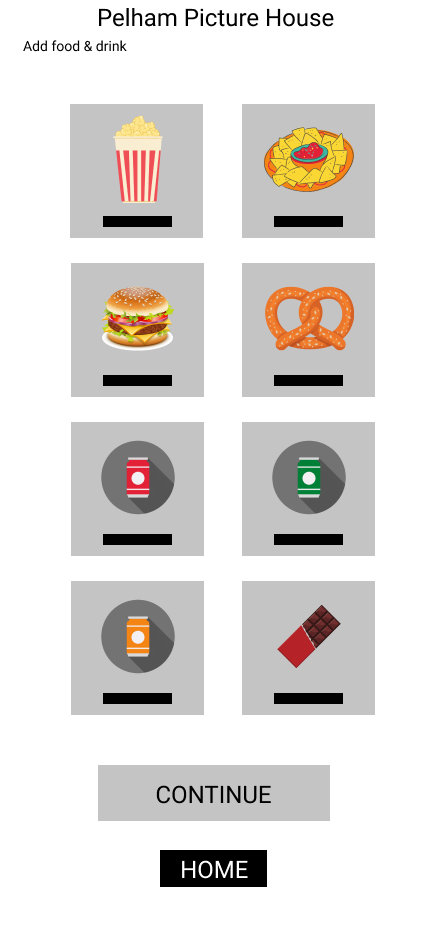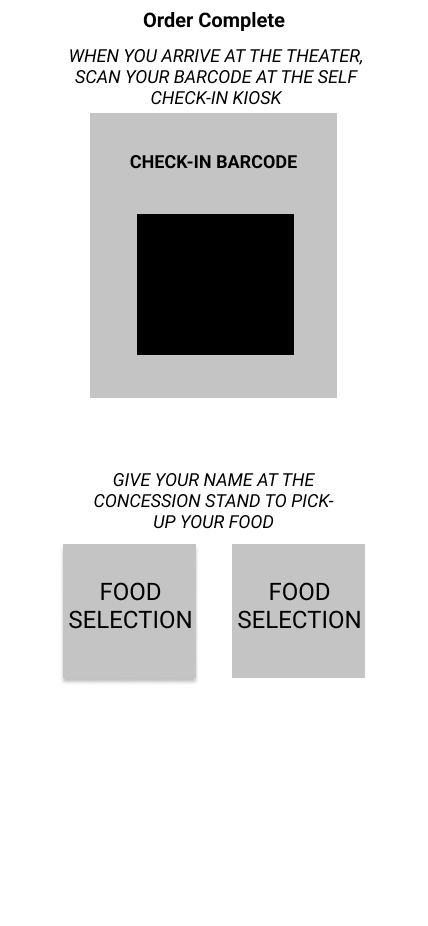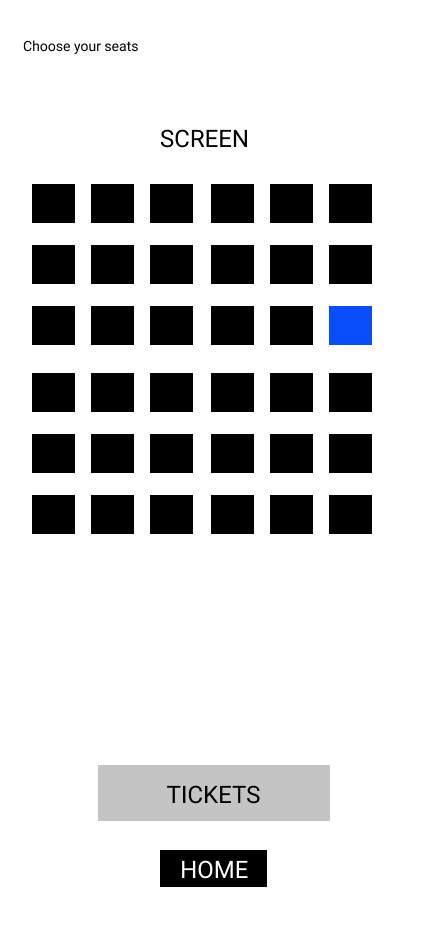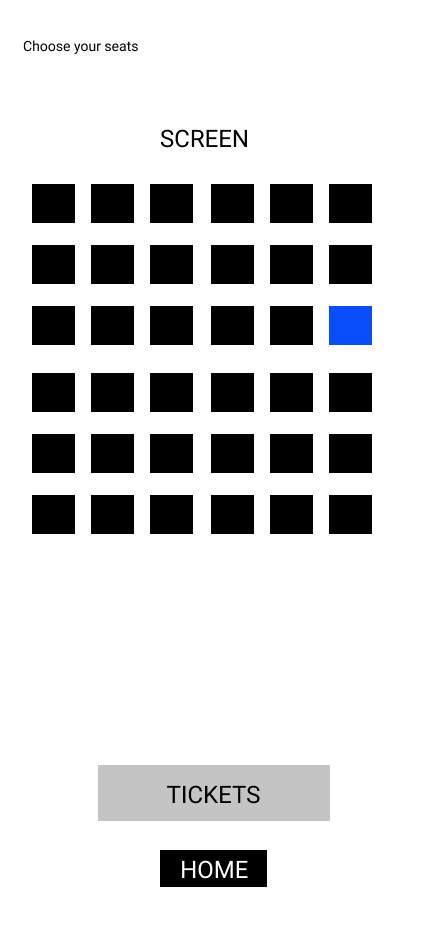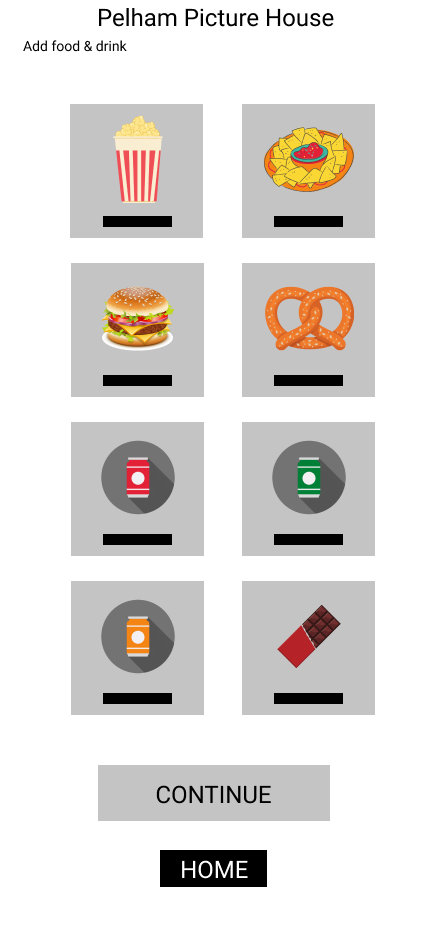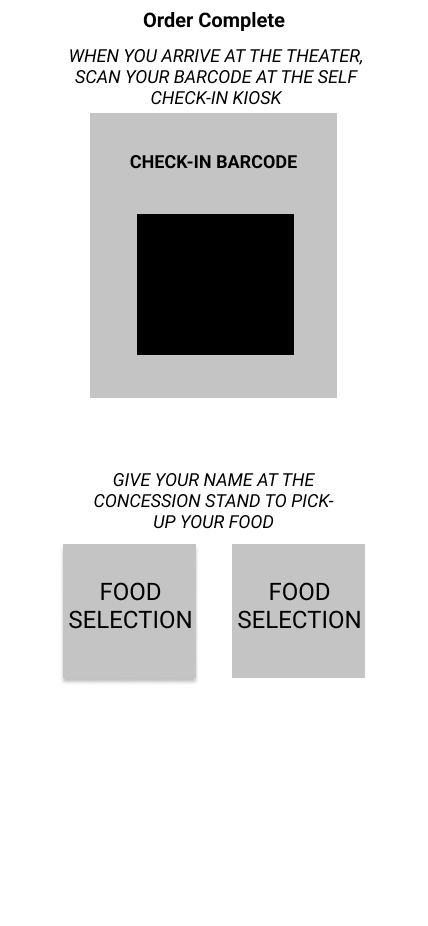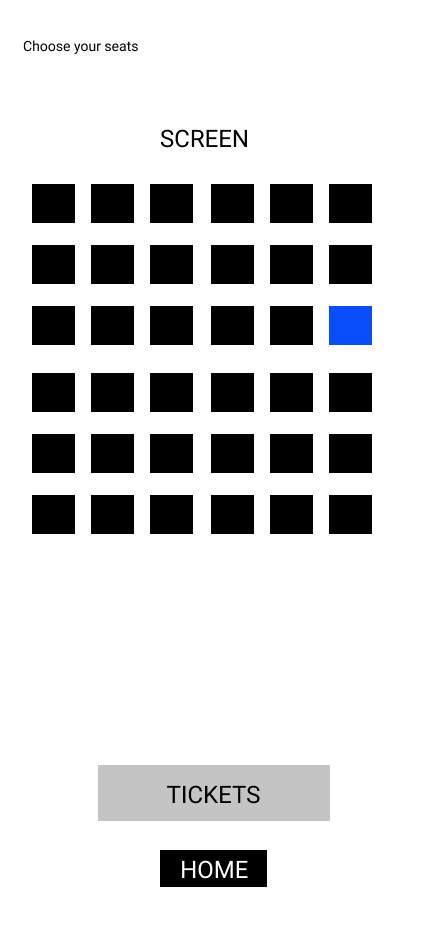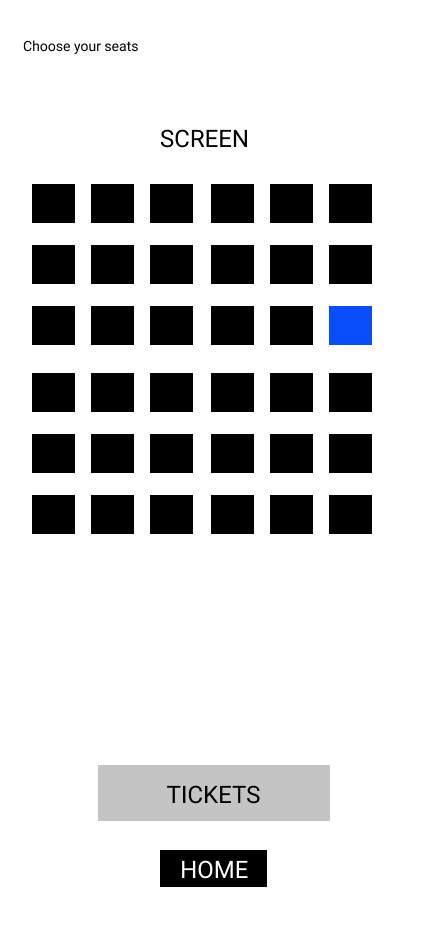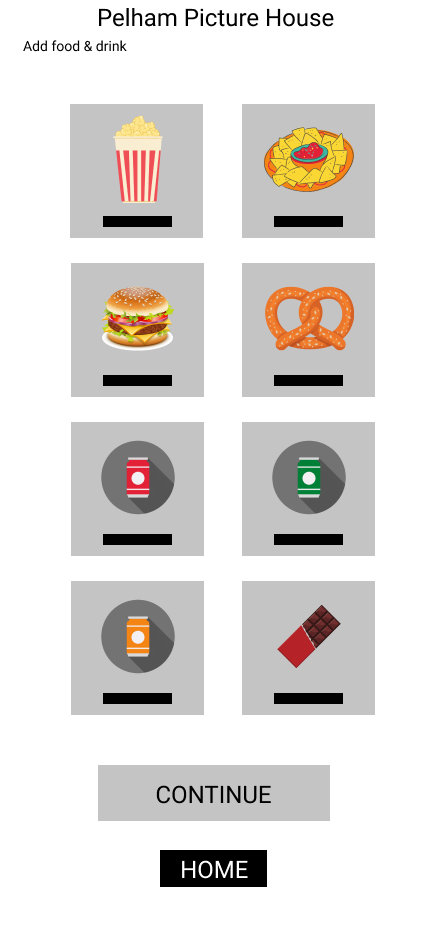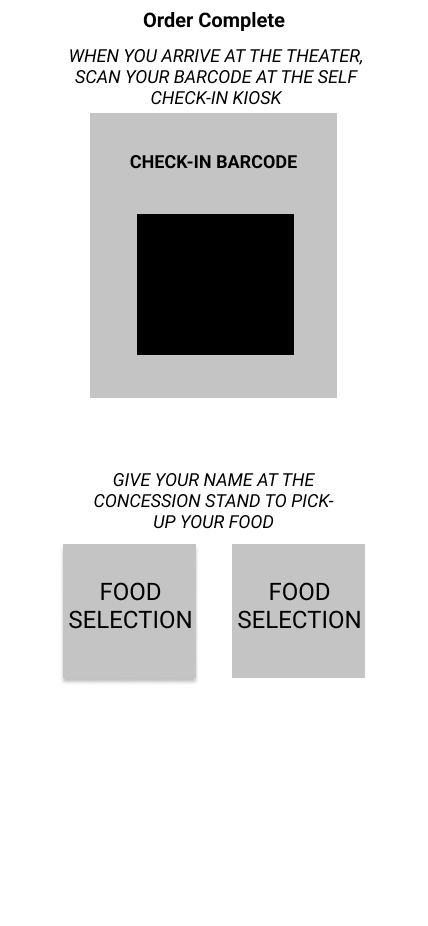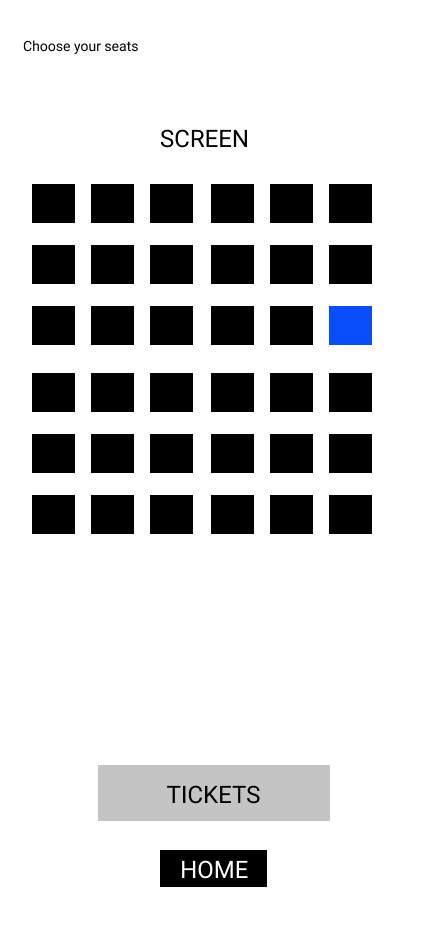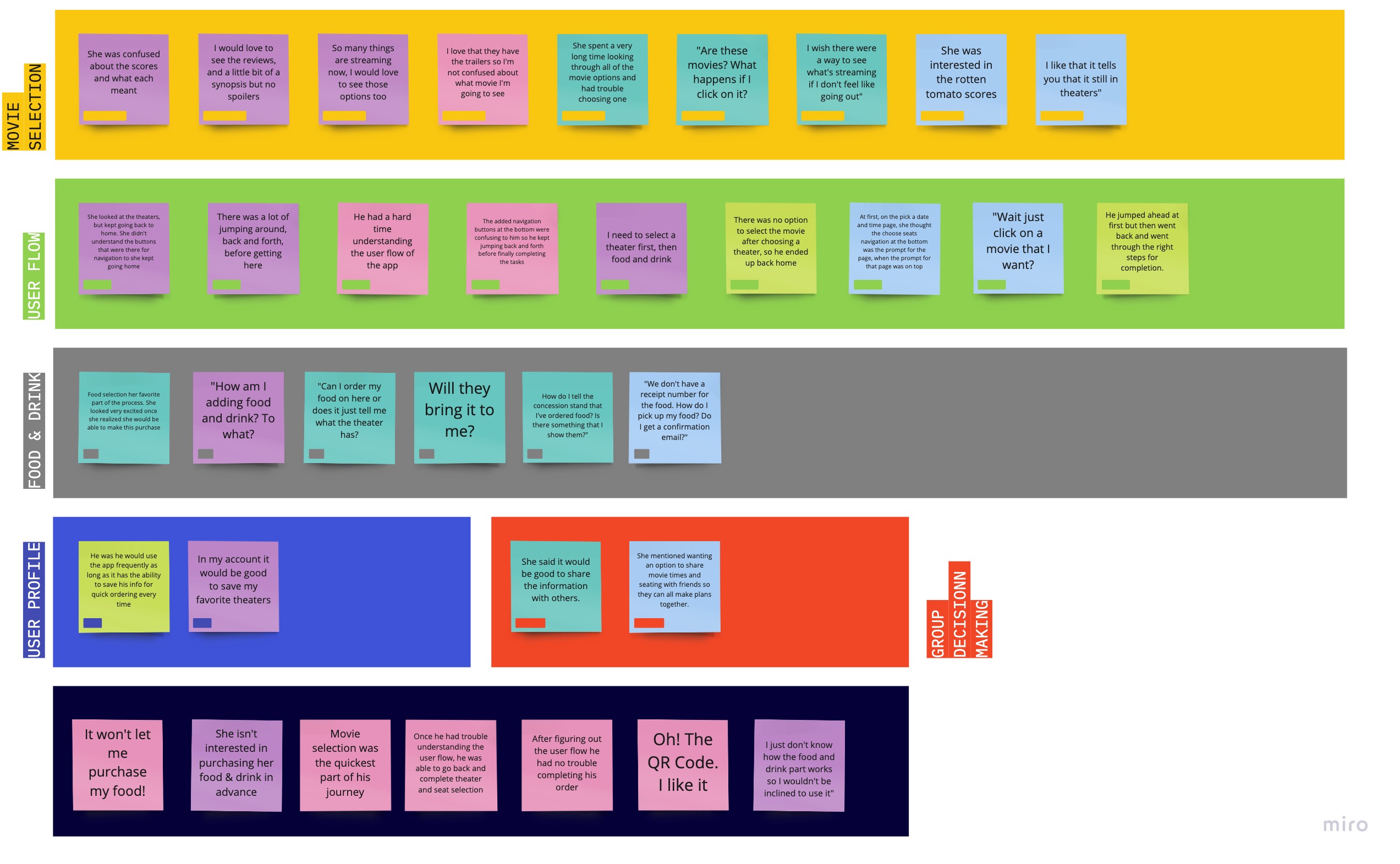 User Testing
I conducted a usability study and synthesized my findings from the study to gain insight into how to make changes to the low fidelity design. Insights from the study helped guide the designs from wireframes to a high-fidelity prototype, and revealed what aspects of the mockups needed refining.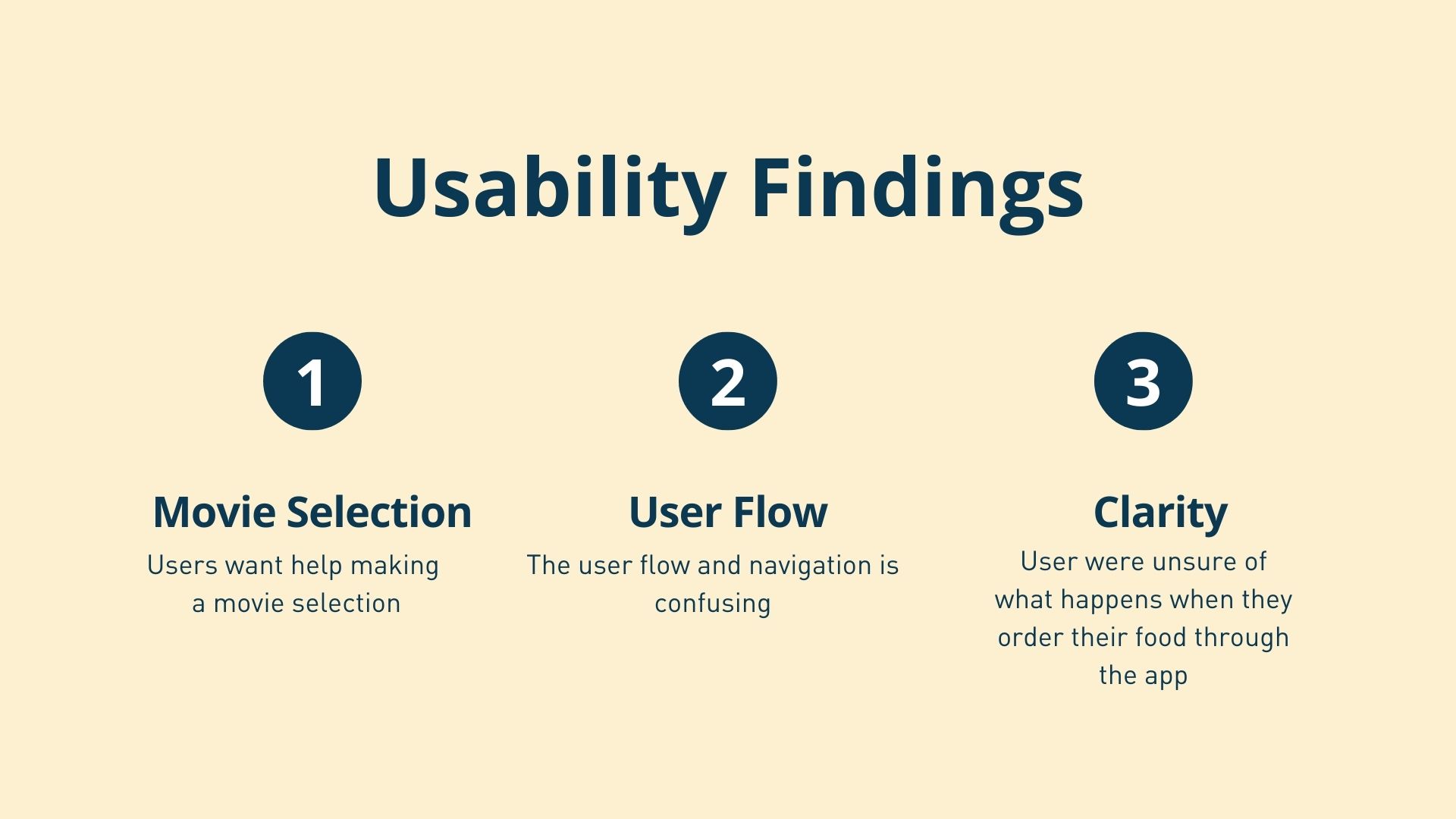 Gary can now buy tickets and snacks all before arriving to the theater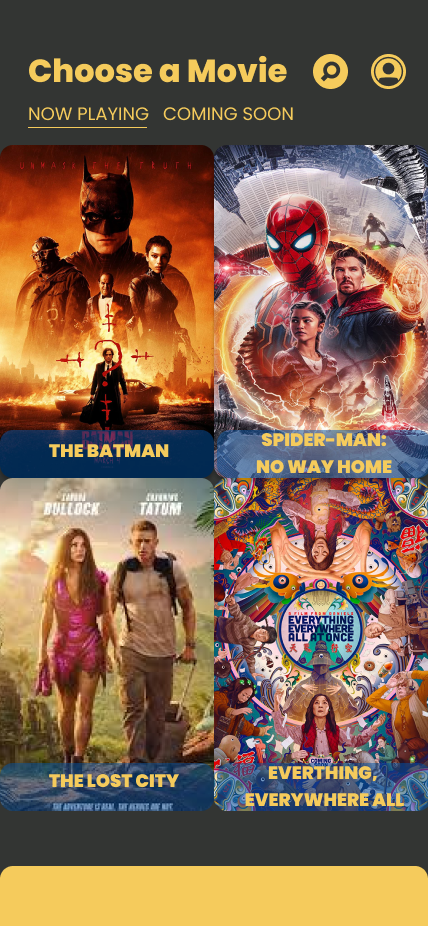 Mockups
Once I tested out all usability mistakes, I started designing the final screens in Figma. The final high-fidelity prototype presented cleaner user flows for selecting a movie, day & time, seats, and food & drink. It also clarify to the user, how ordering and picking up their food at the concession stand works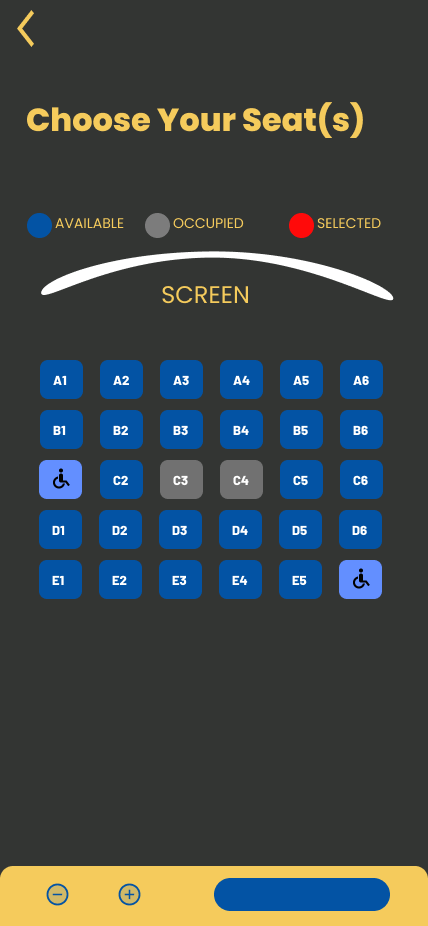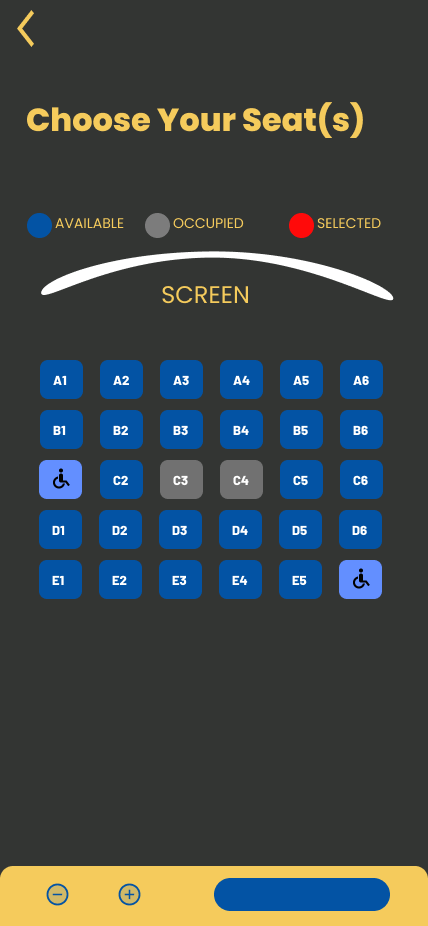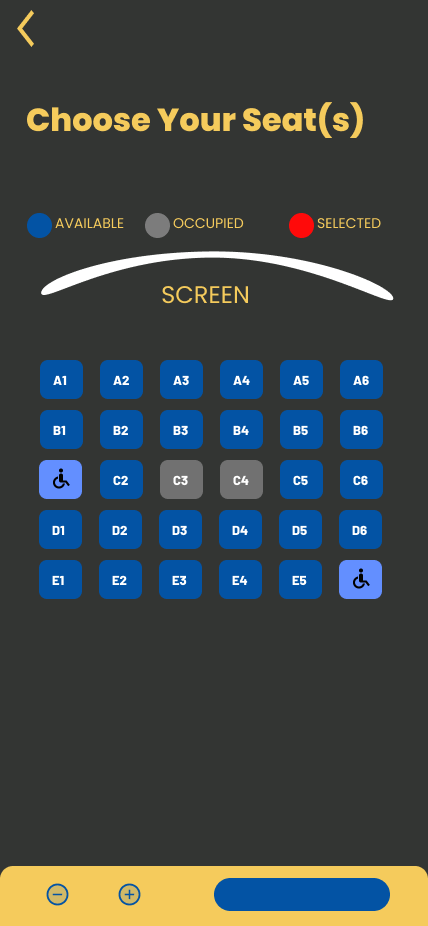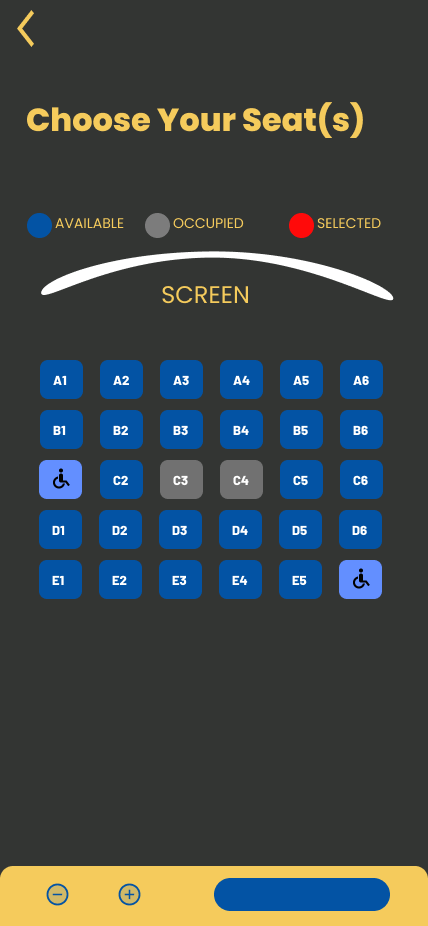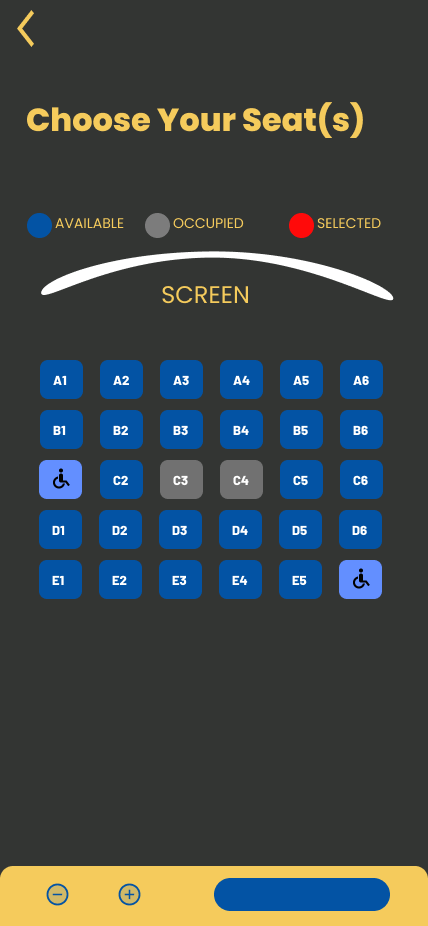 Gary & his family don't have to wait on any lines to enjoy movie night!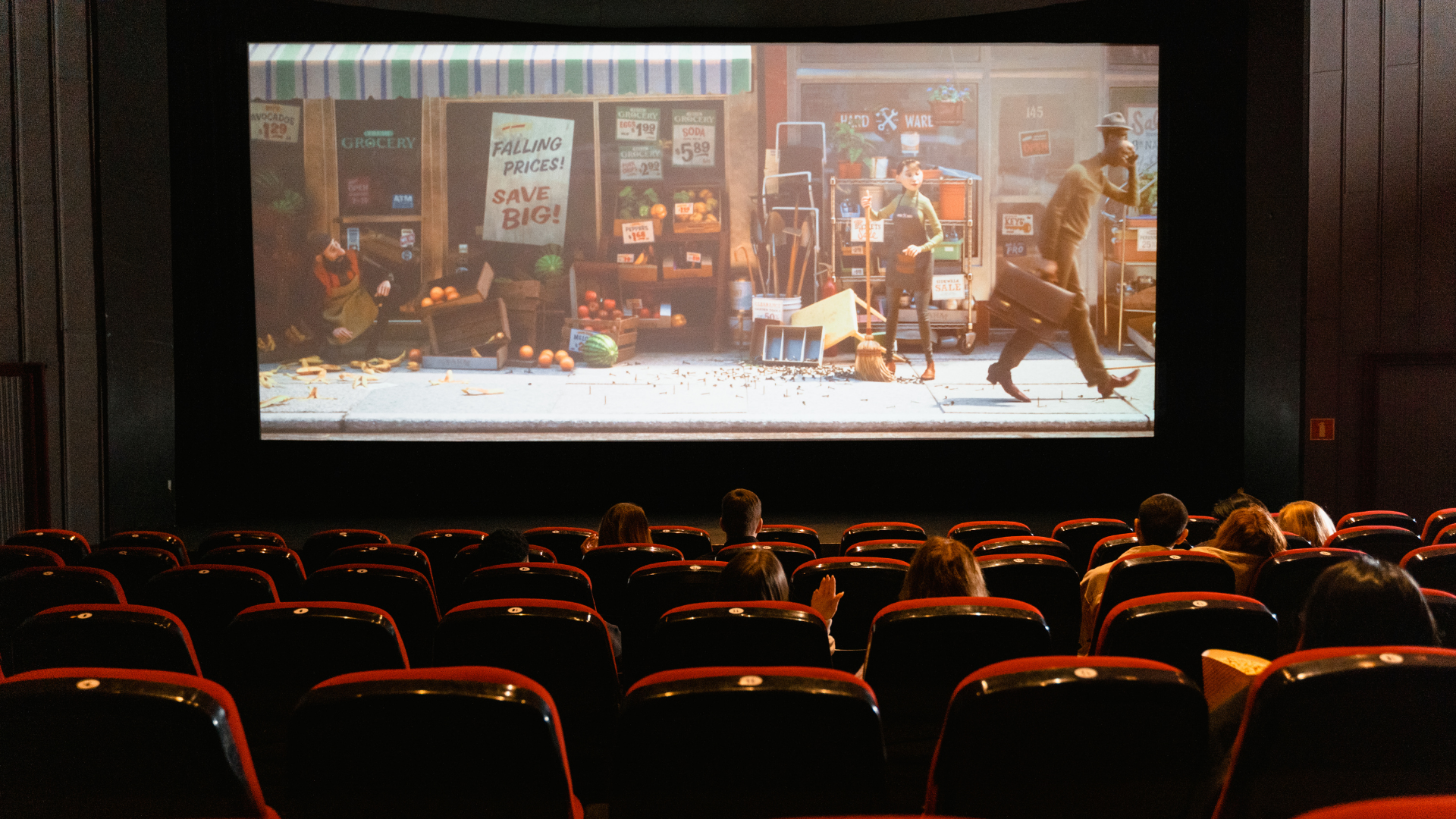 Summary
I was able to create an app helps streamline the entire movie process for users. A user can select a movie, time, seats, and snacks all before arriving at the theater. And once they arrive they can check themselves in and pick their food up all without waiting in long lines.
What I Learned
While designing the Pelham Picture House app, I learned how important usability studies and peer feedback are for each iteration of the app's designs.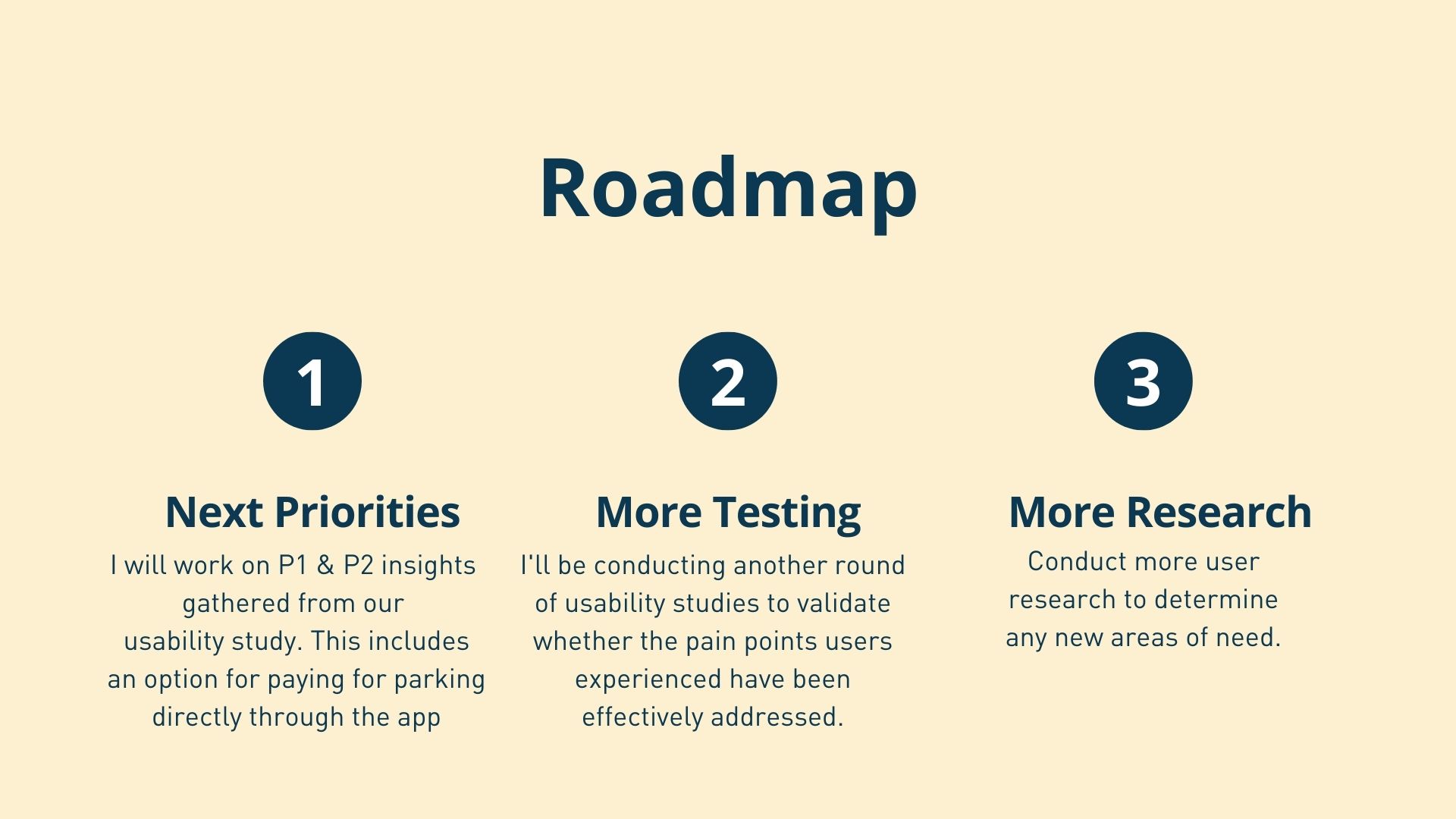 Drop me a message
Let's share ideas & discuss ways to collaborate!