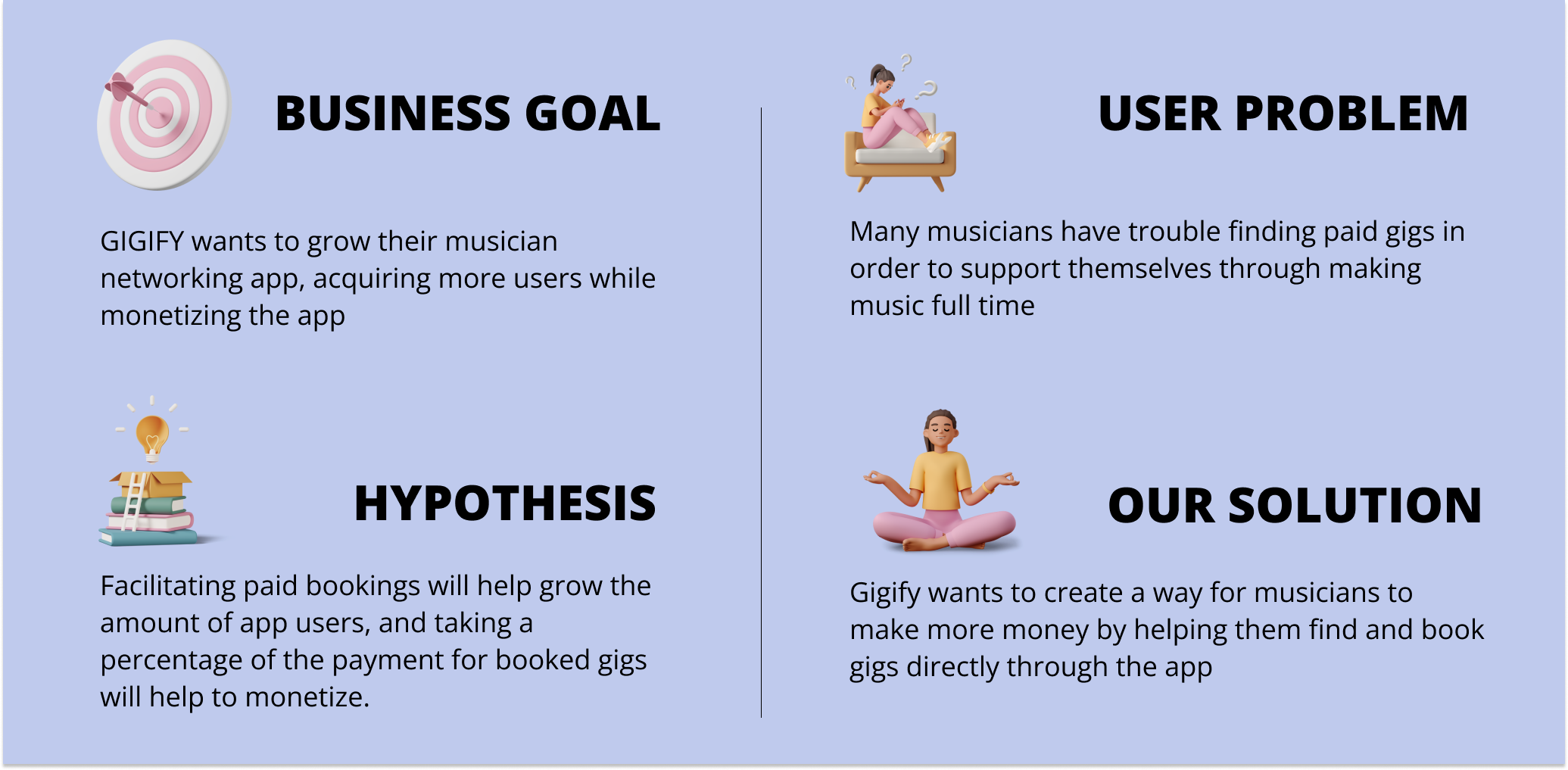 Project Overview
My Role: UX Design Lead
Project Duration: 4 months; 2022
Tools & Methodologies
User Research

Product Research

User Persona

User Journey Map

Information Architecture

Wireframes

Prototype

Mockup
Gigify wants to improve their app to help musicians more effectively network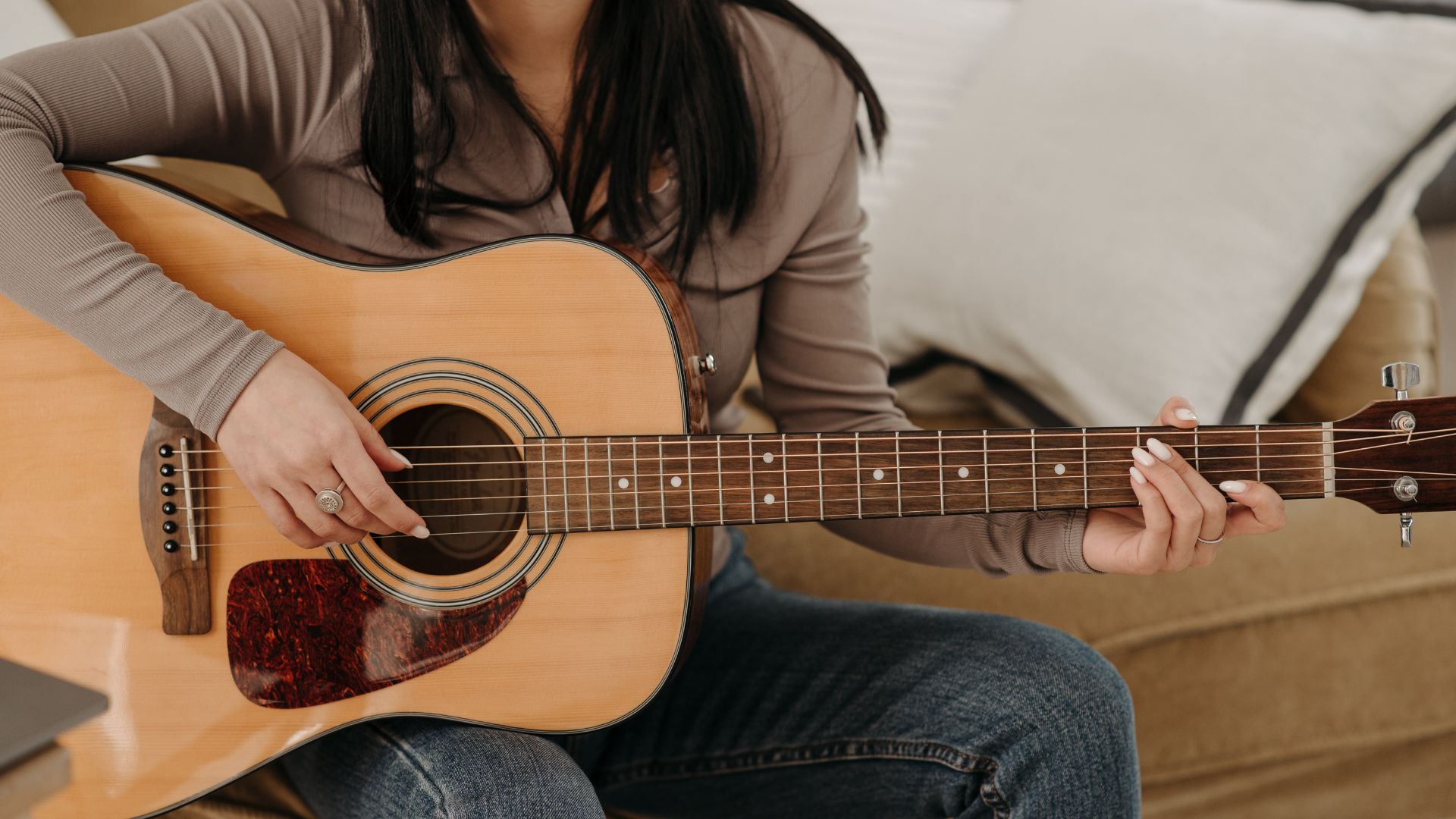 Introduction
Musicians need an easier and more effective way to network with one another so they can book more paid gigs. Simply following other musicians on social media isn't always the best way to get work, there needs to be a more proactive way to find and book paid work.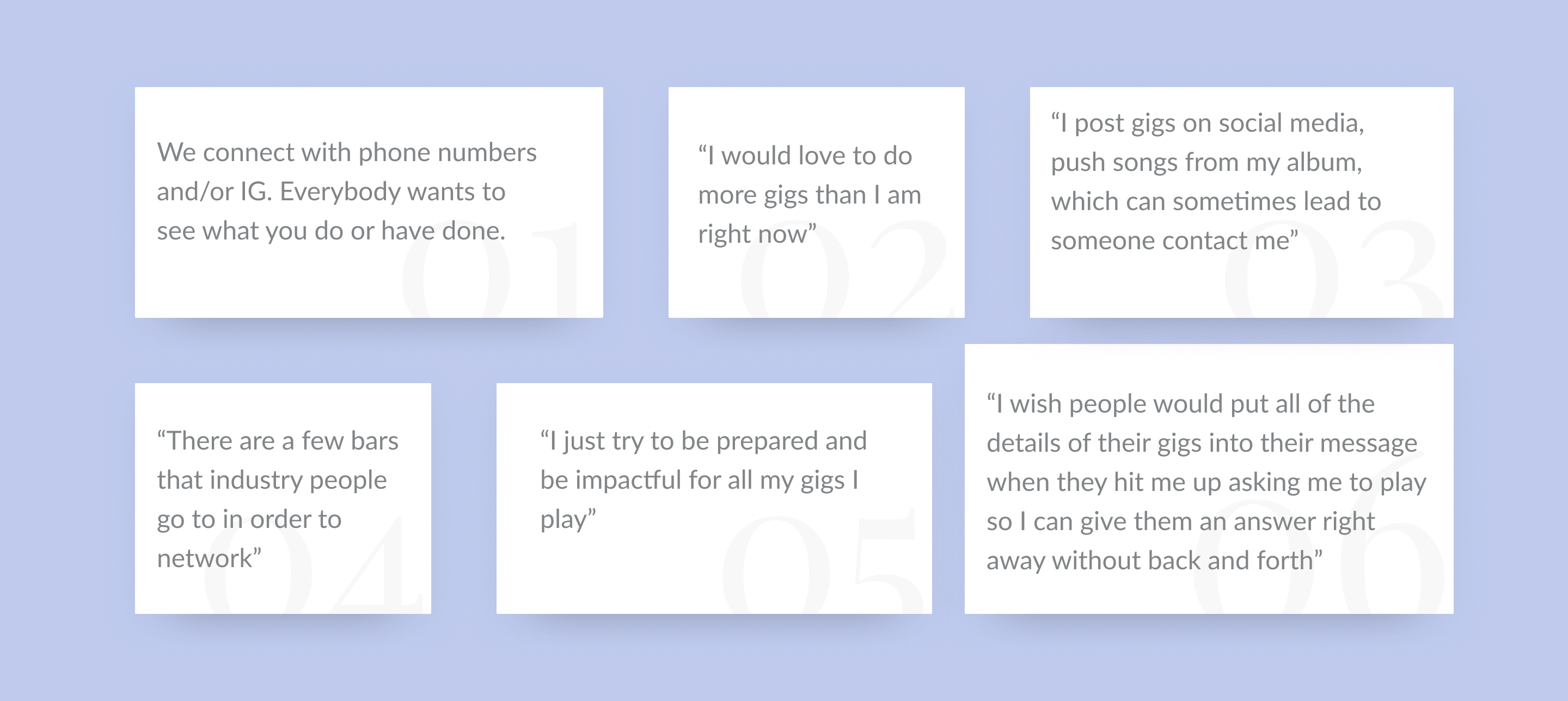 Interviews
I conducted interviews and created empathy maps to understand the users I'm designing for and their needs. In my initial research I discovered that musicians currently use Instagram to connect with one another, but this alone doesn't provide the opportunities they're looking for.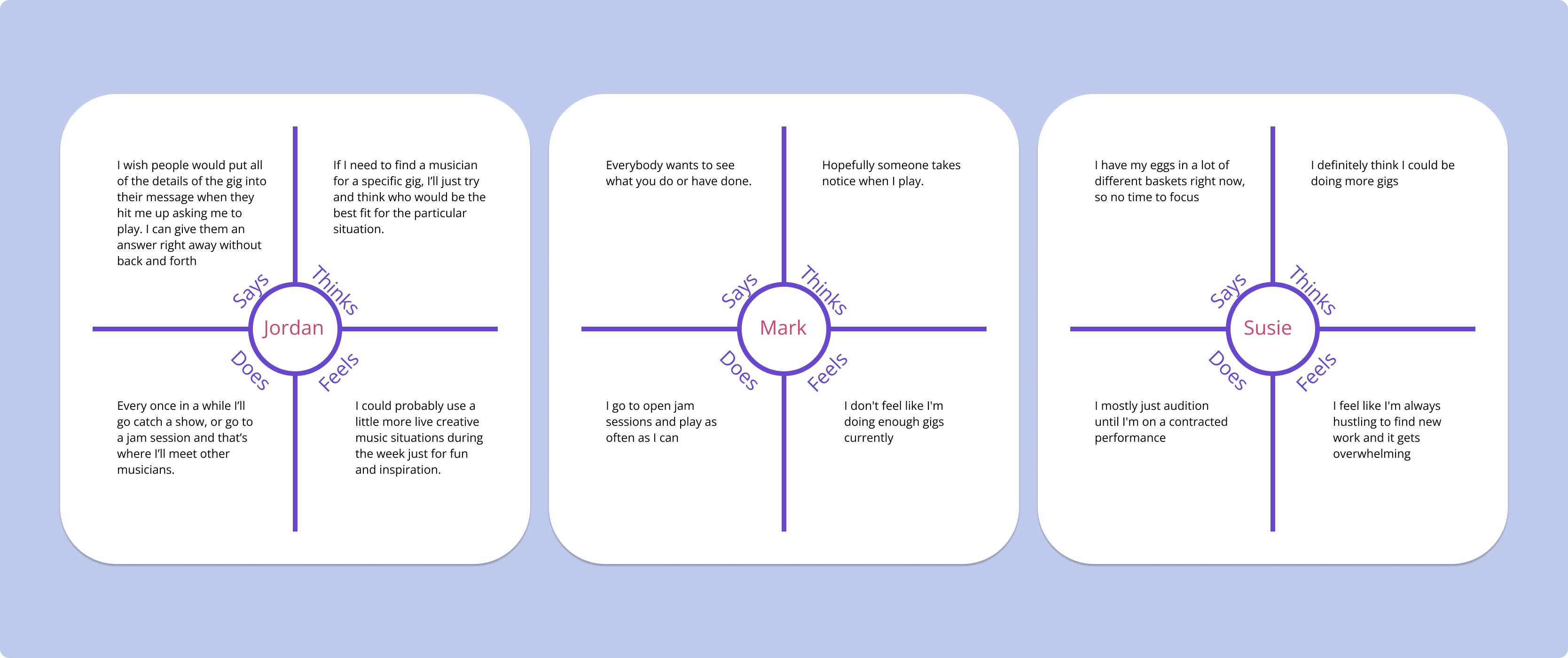 Empathy Maps
I used the interview to map out the users thoughts, feelings, and action. I utilized that when it was time to create a persona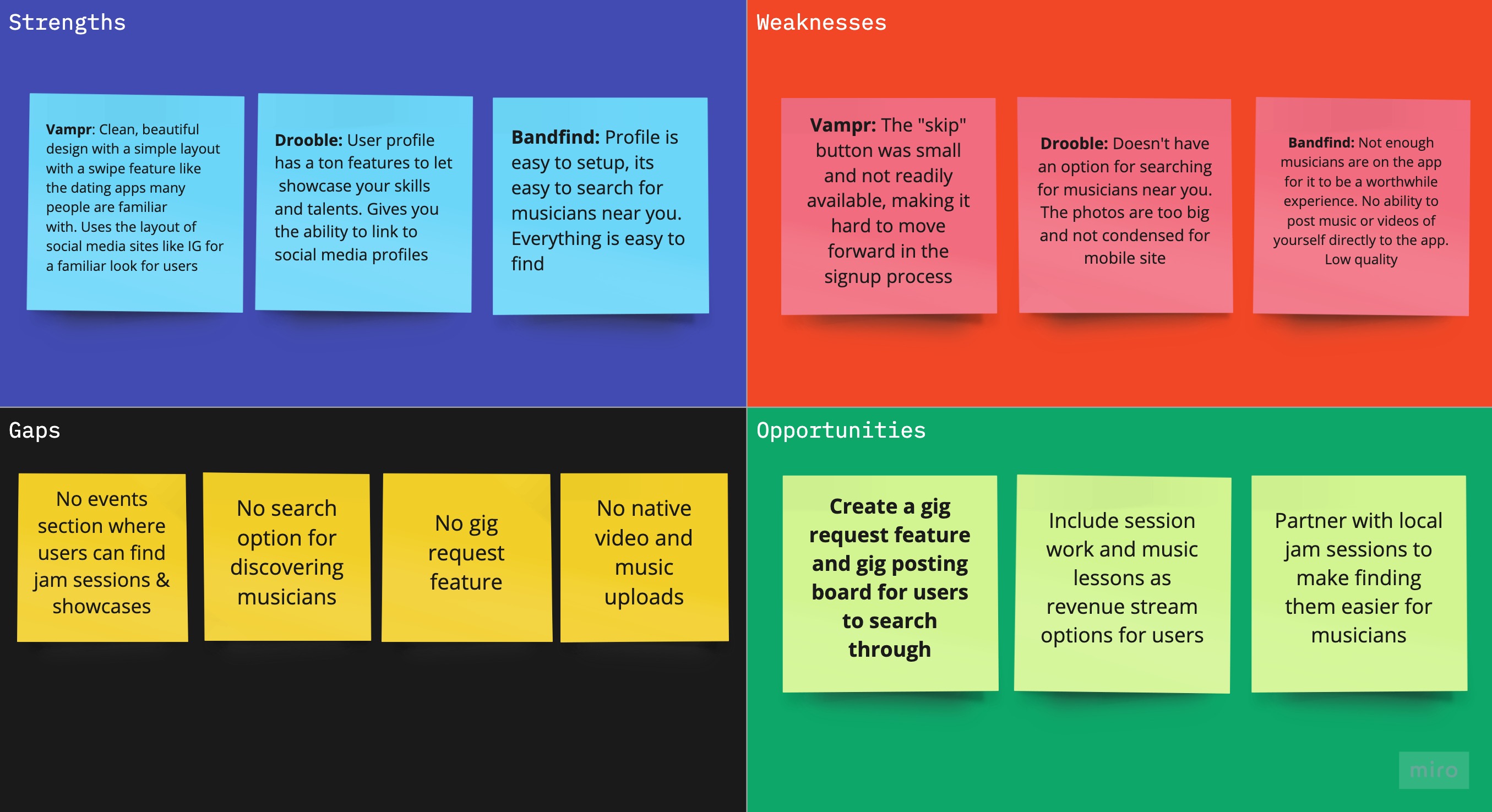 Competitive Audit
I also conducted a competitive audit of three other musician networking apps to compare the features. It was this research that helped me see the gaps left from competitors, and the opportunities for Gigify to fill those gaps.
This is where I first I hypothesized that a musician platform that works more like a gig marketplace, e.g Fiverr, would help users book more paid work.
A local musician wants to make money doing music full time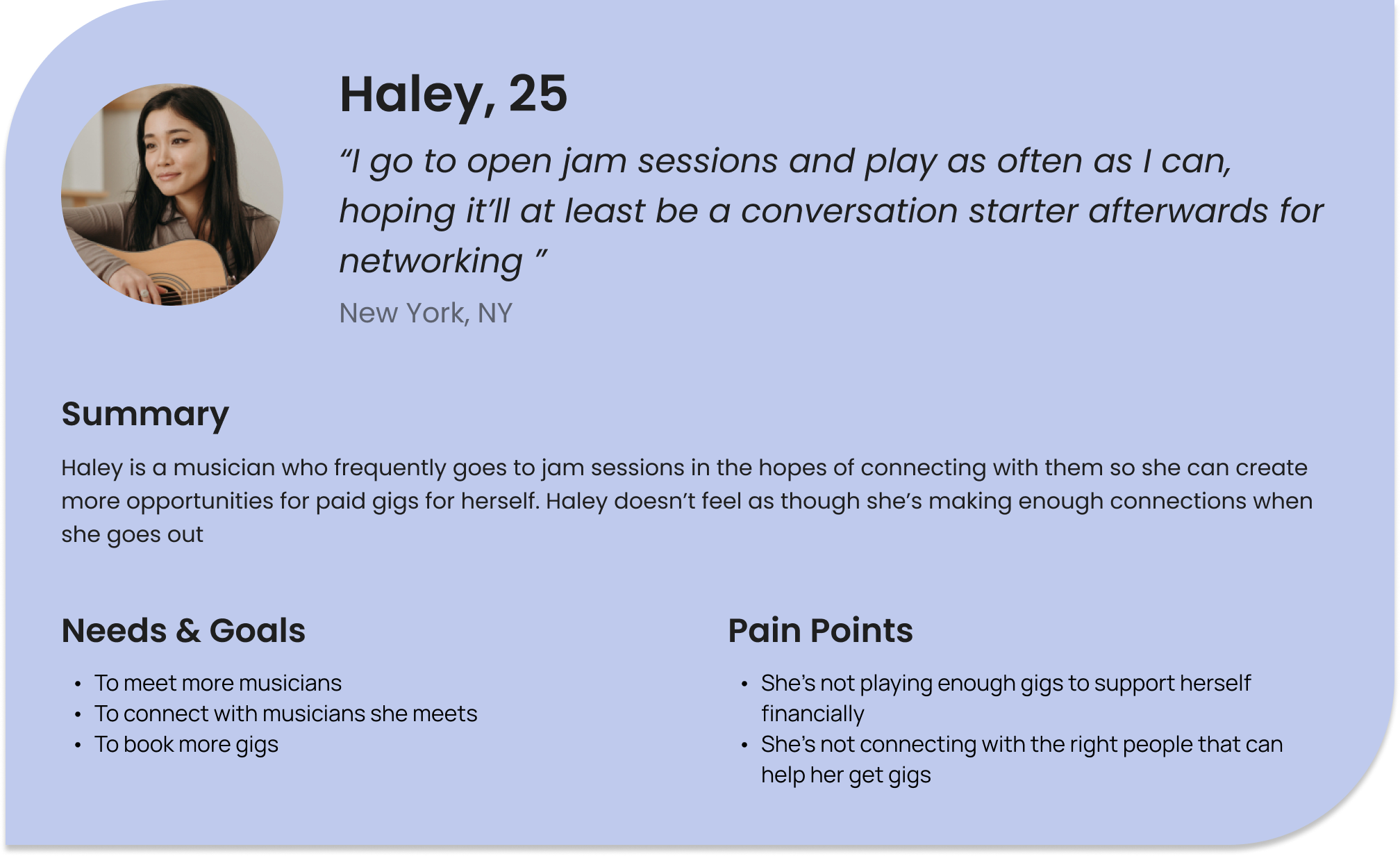 Persona
Based on the interviews, I created a persona named Haley and referred to her throughout the entire product development process.
But she hasn't been able to book enough paid gigs
Because simply adding other musicians as your IG mutual doesn't do enough to help find work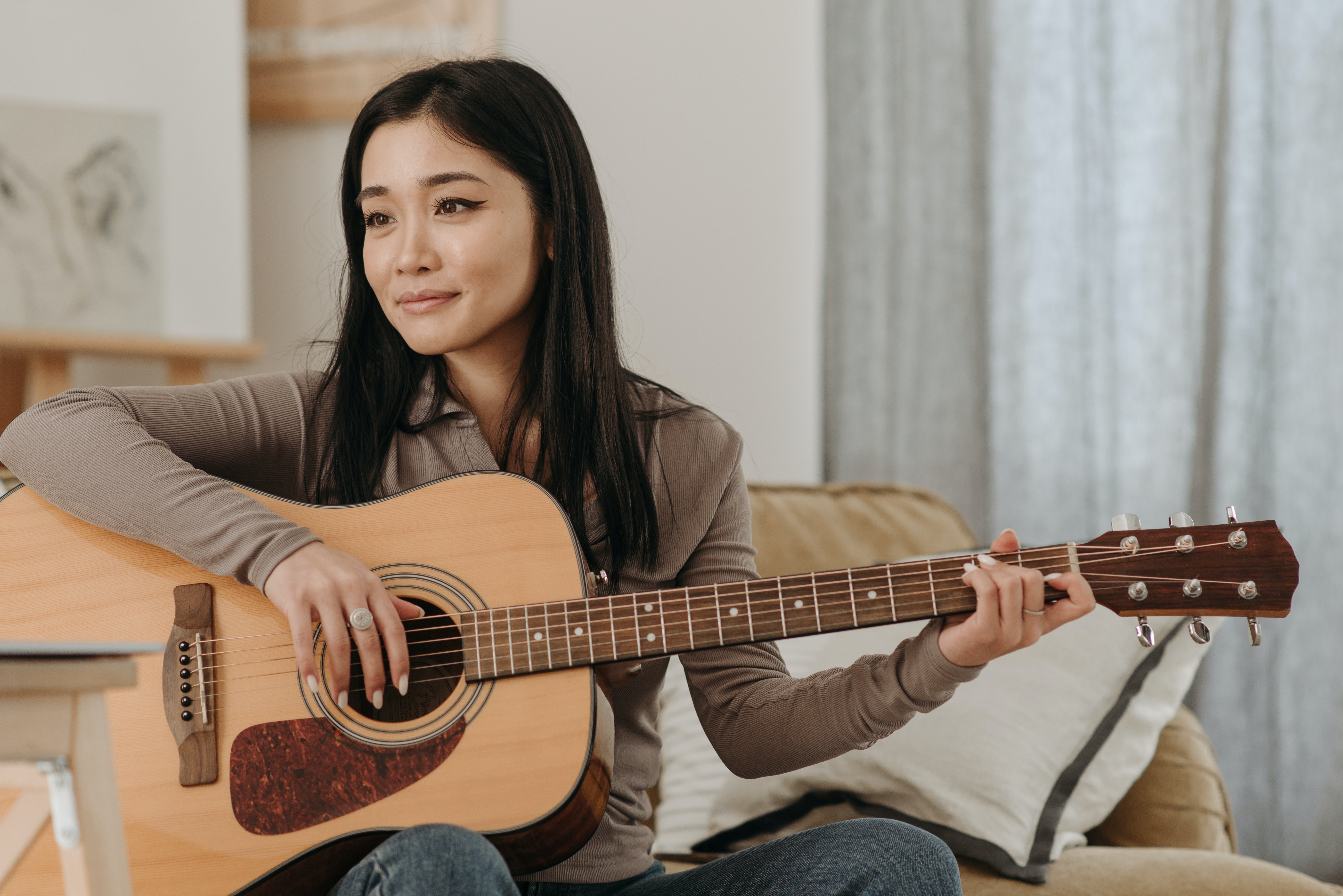 Problem Statement
Haley is a young musician who needs help finding more opportunities for work, because she has trouble booking enough paid gigs to support herself financially.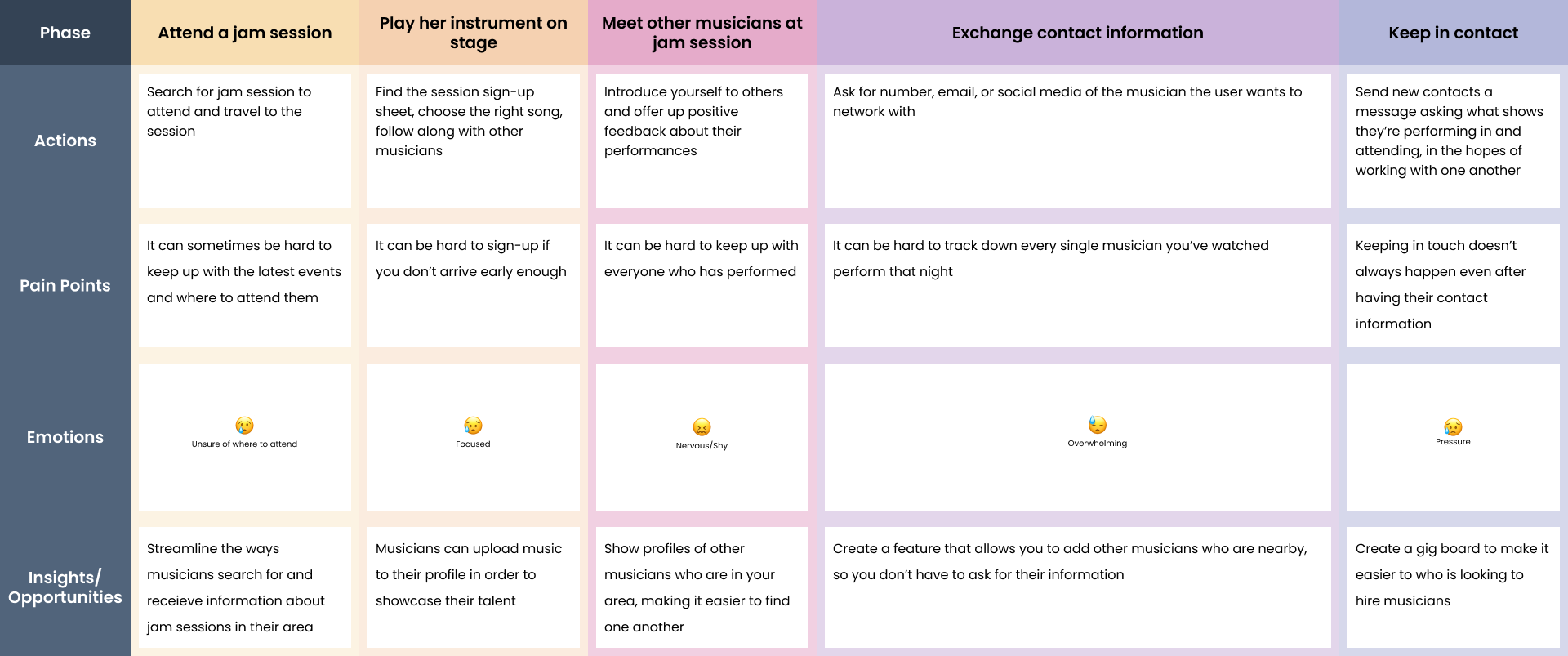 User Journey
Based on my interviews with musicians, I mapped out the user journey to highlight possible opportunities for GIGIFY to help users more effectively

User Flow
Once I mapped the journey, I created a user flow of how the gig booking would function from start to finish.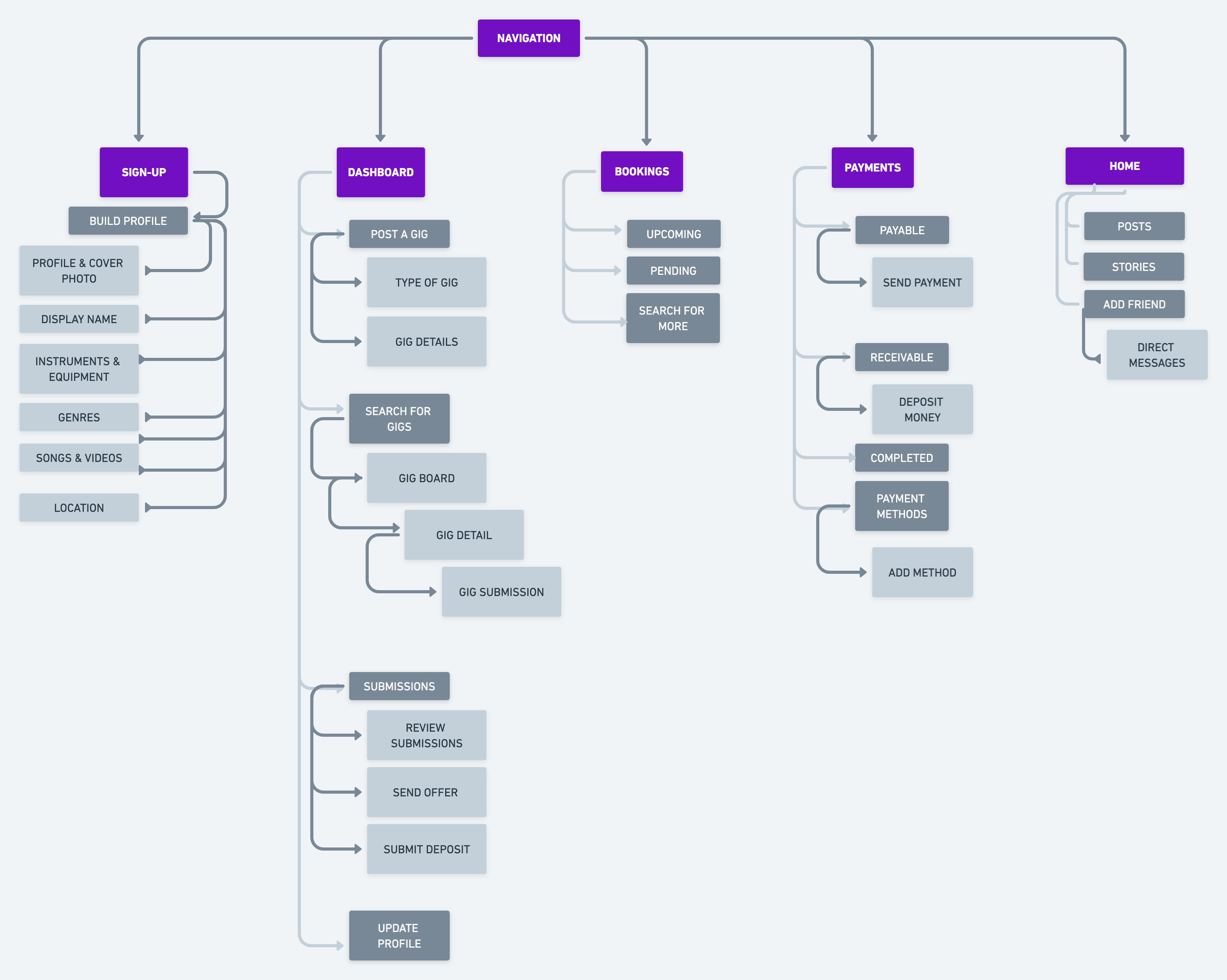 Sitemap
Based on the user flow, I created the information architecture to organize and determine what screens I would make within the app
Gigify wants to help Haley seamlessly find and book more paid gigs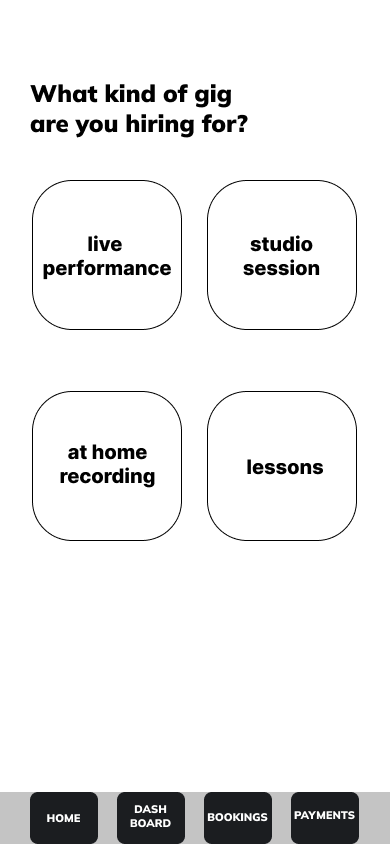 Wireframes
Once I created the sitemap, I designed low fidelity digital wireframes using Figma that focused on the user flow I created for posting and booking gigs. I made three iterations of the wireframes, and used the final ones for usability testing.
I took a few things into consideration when designing:
Making sure all of the information about the gig was available

Other types of paid work for musicians besides live shows

The ability for users to both search, and be notified when possible opportunities are available for them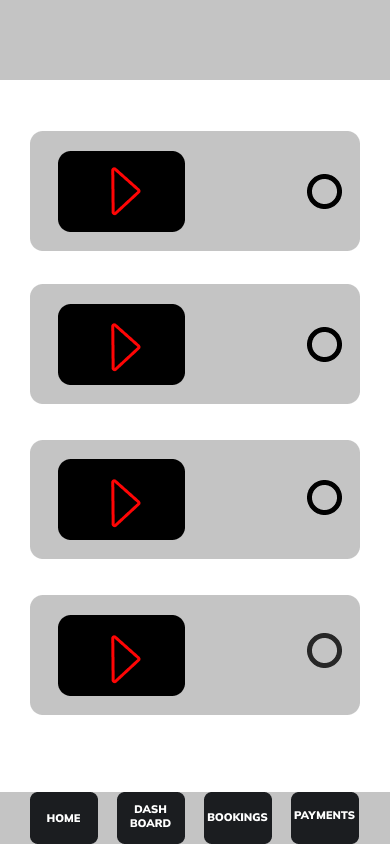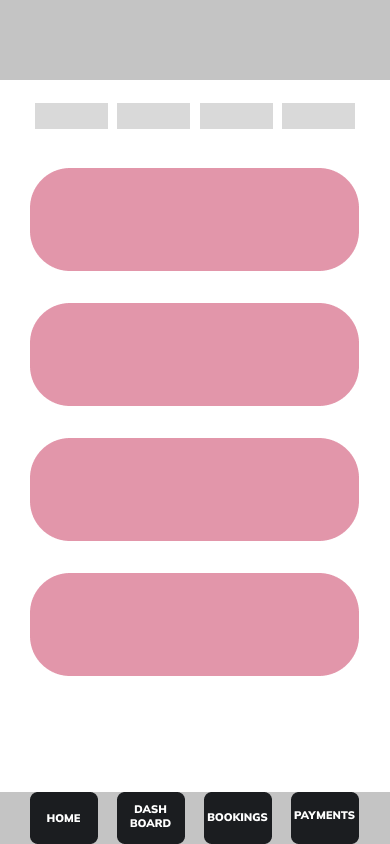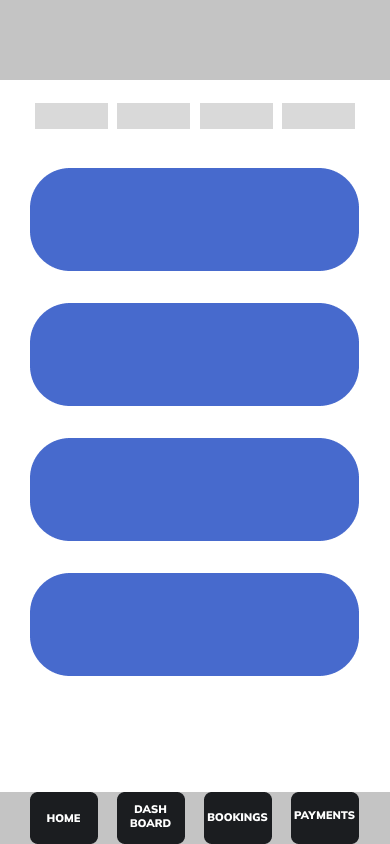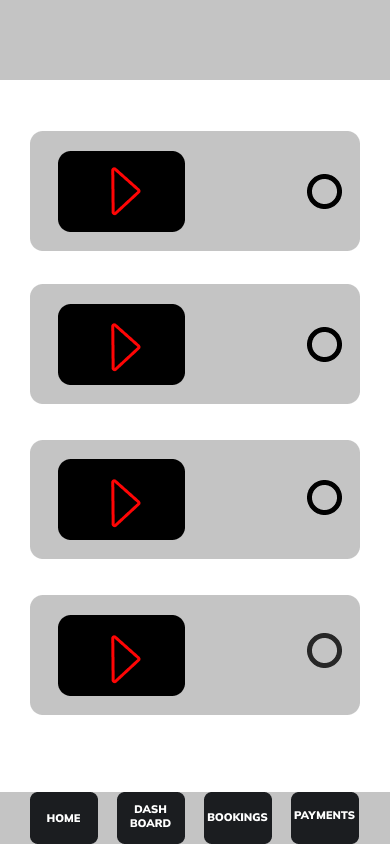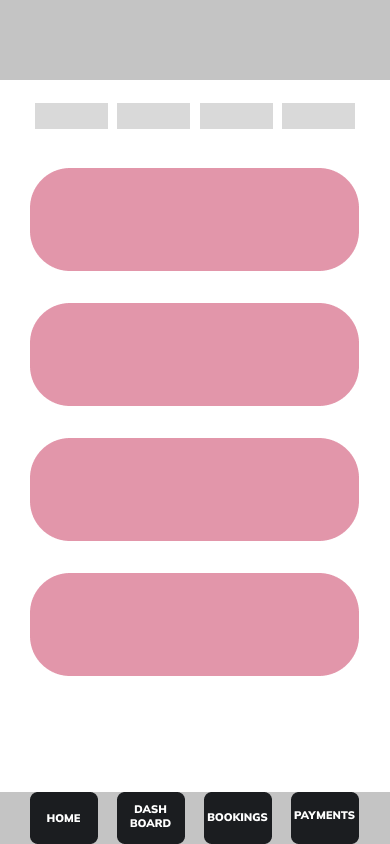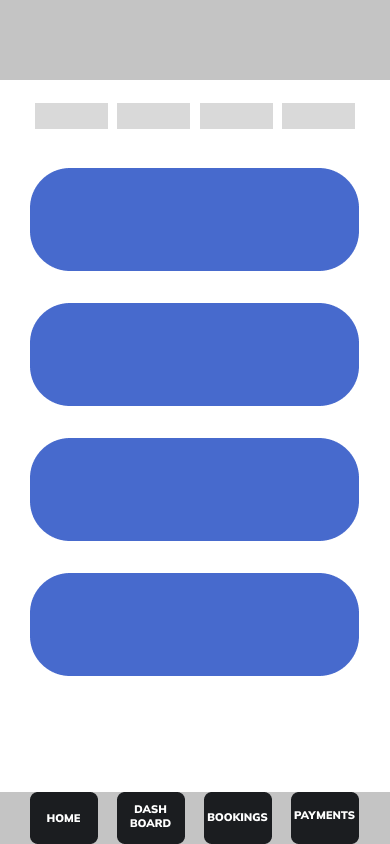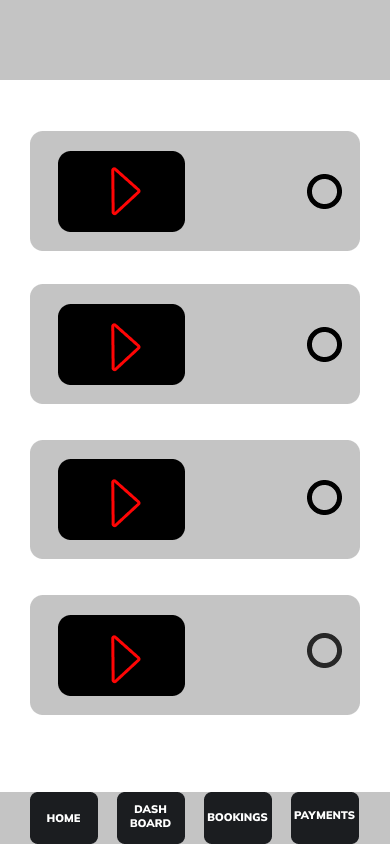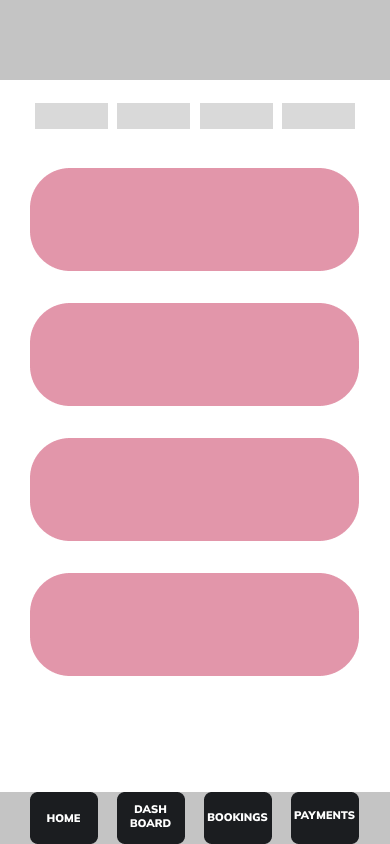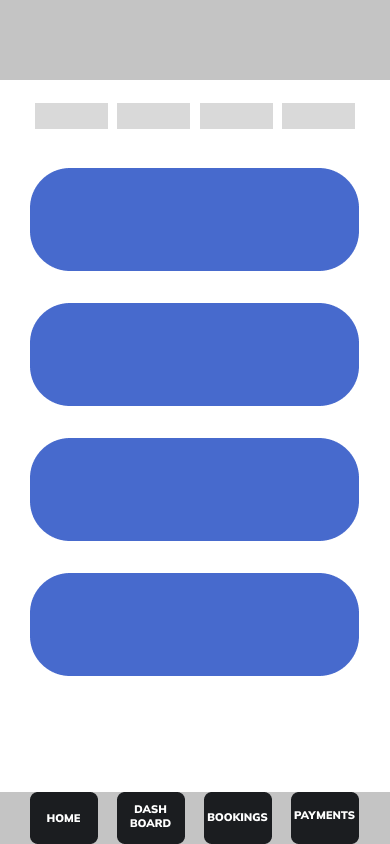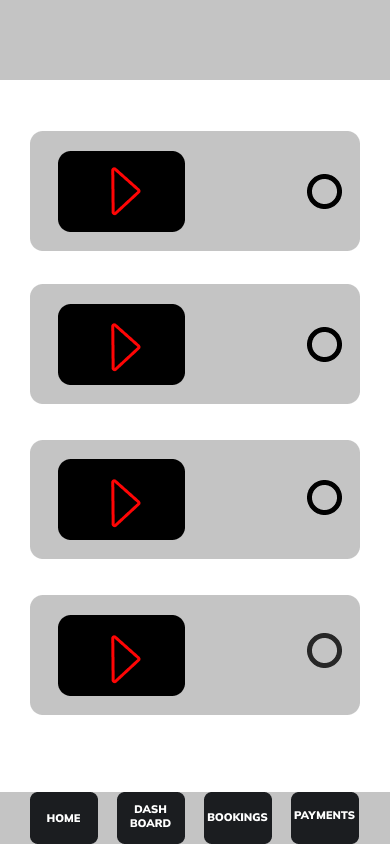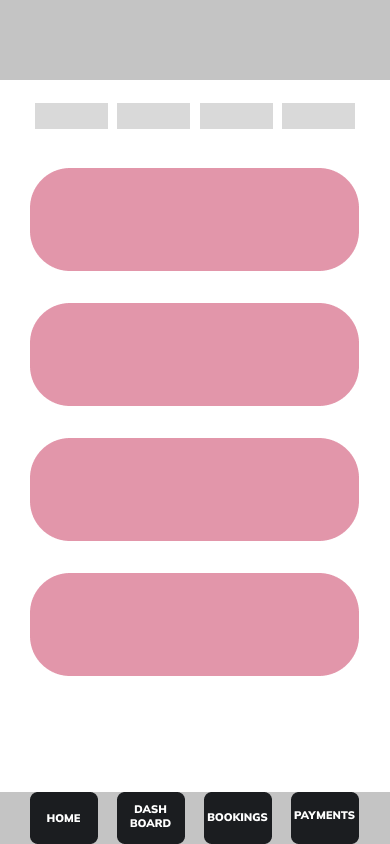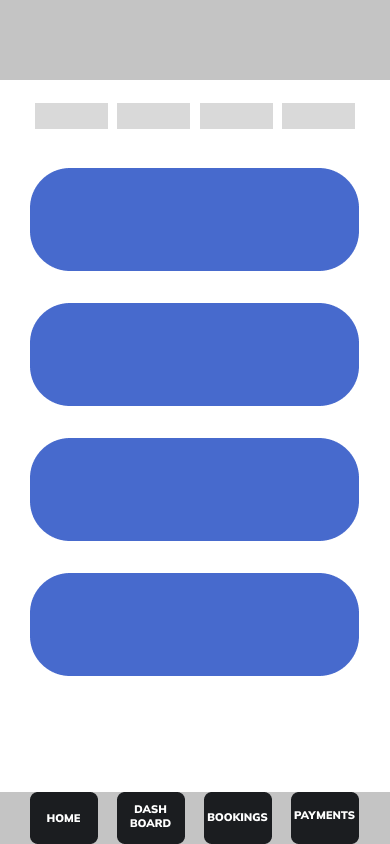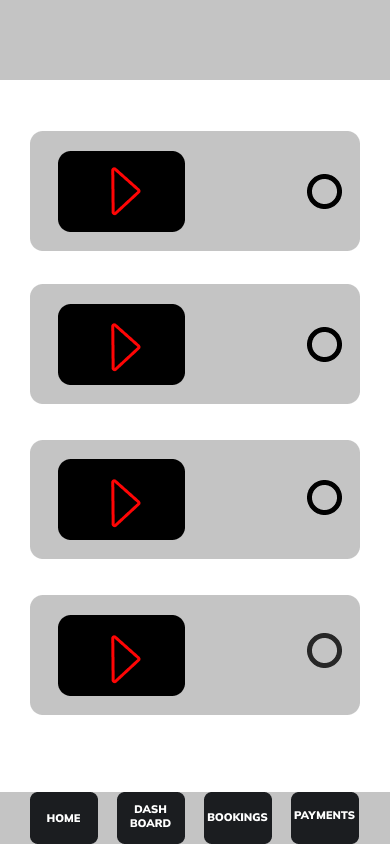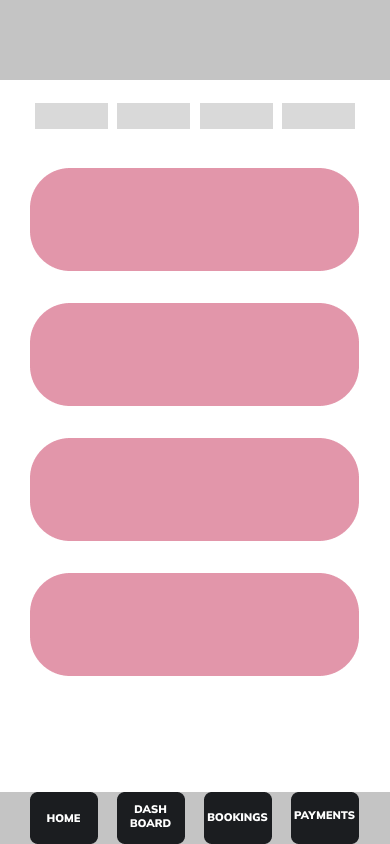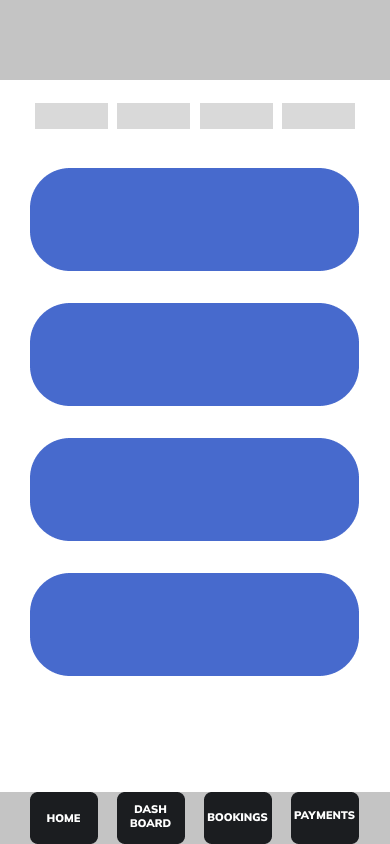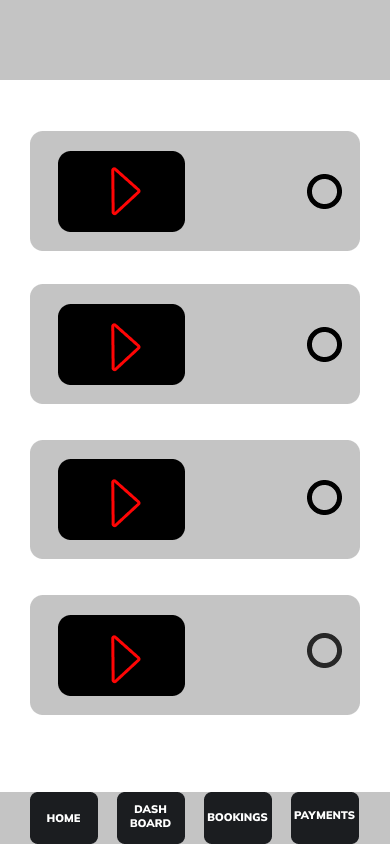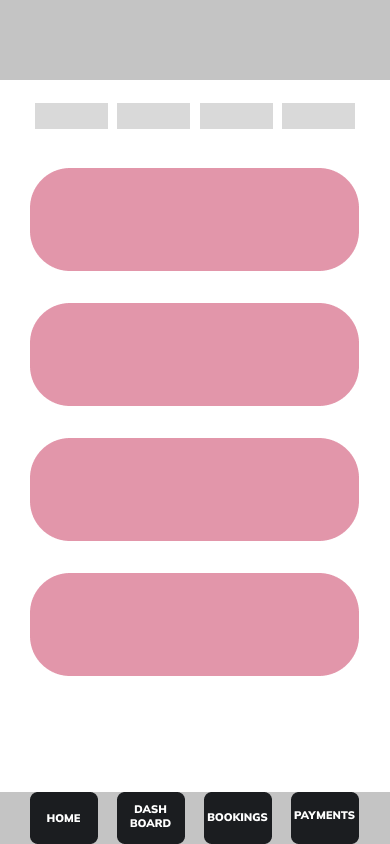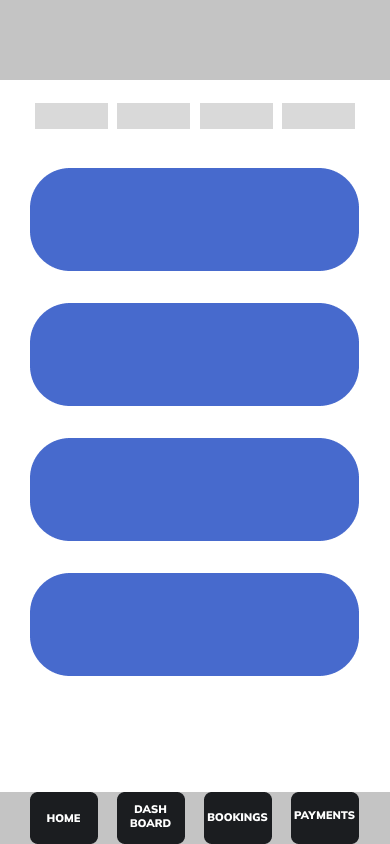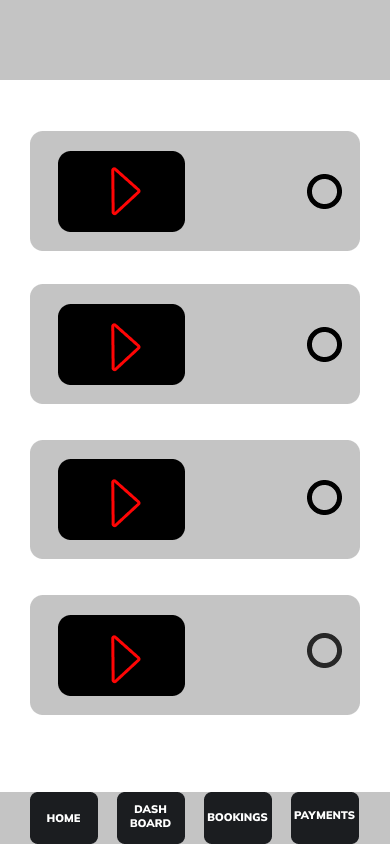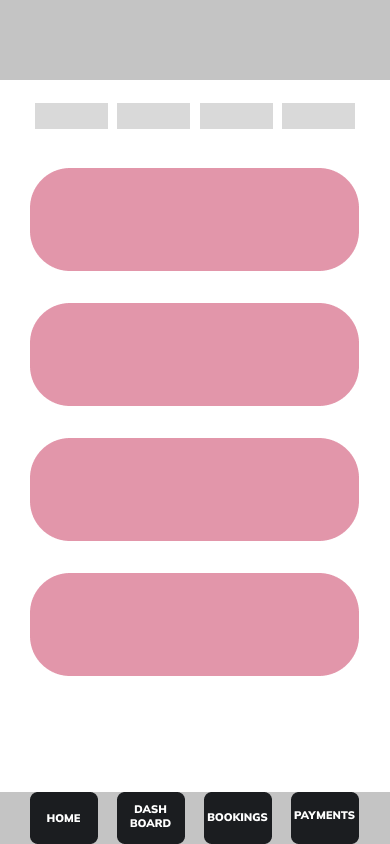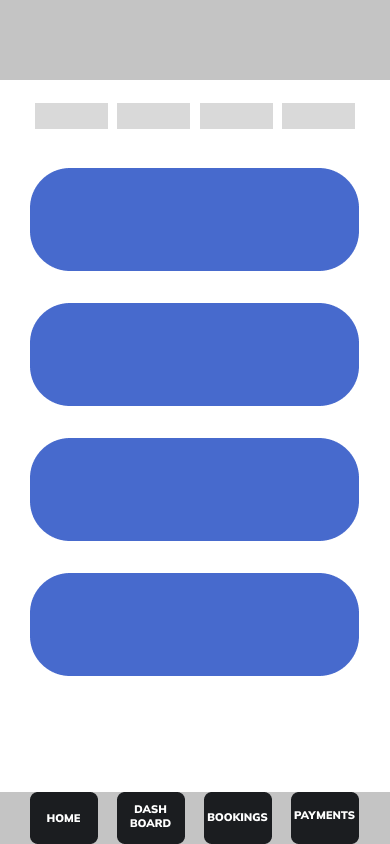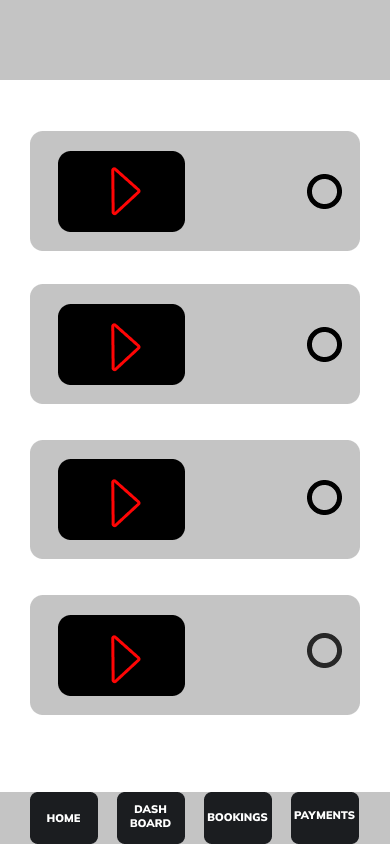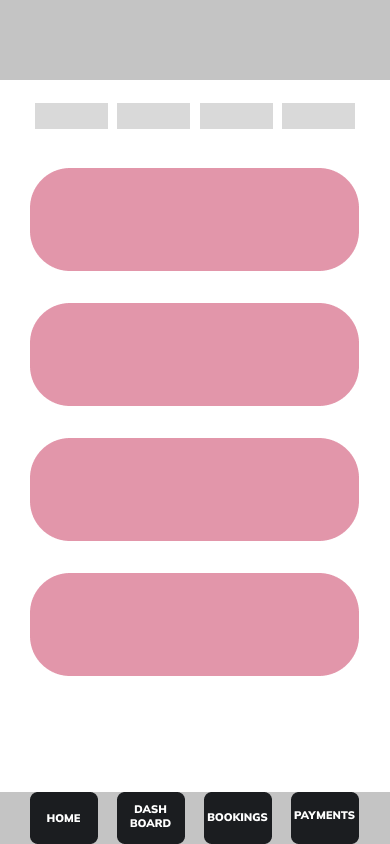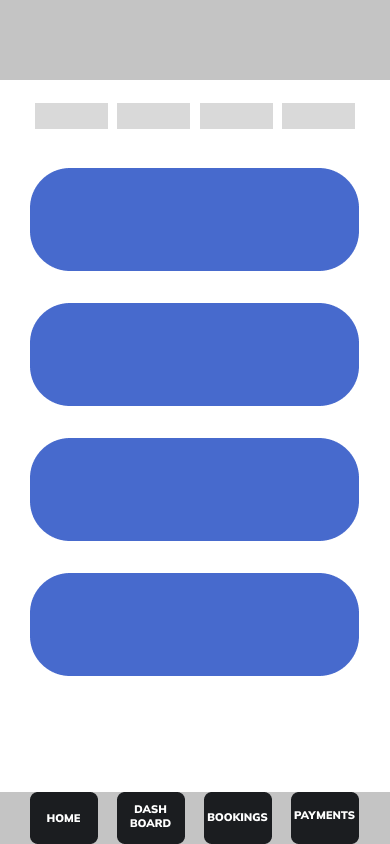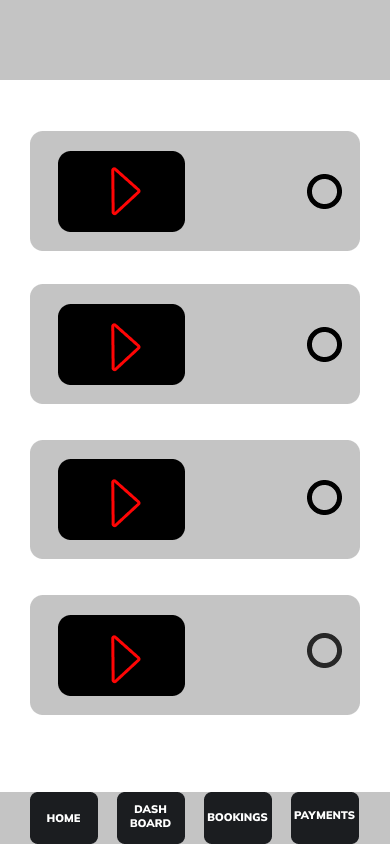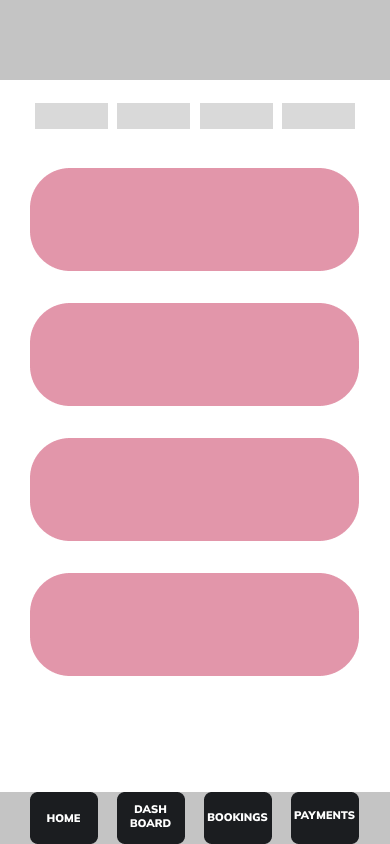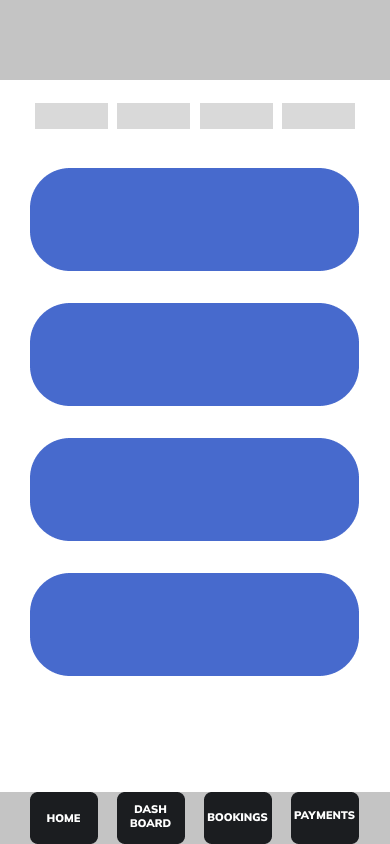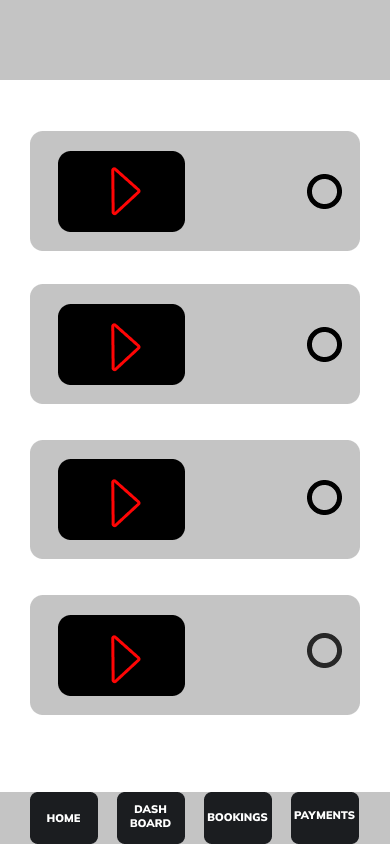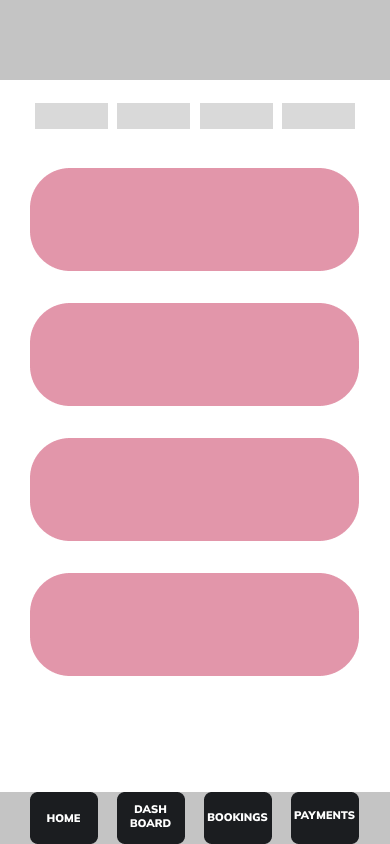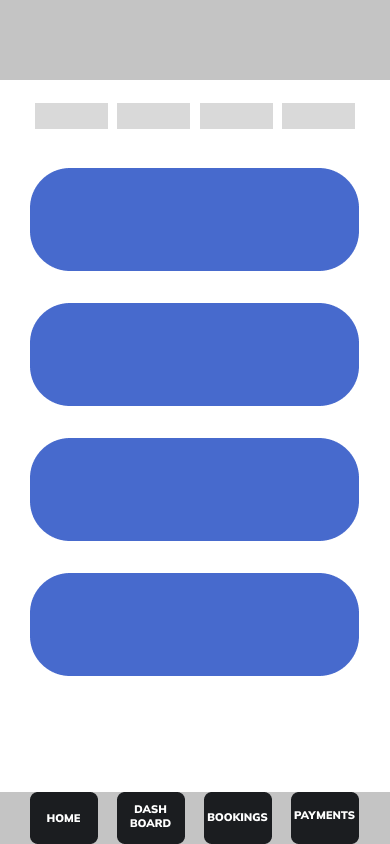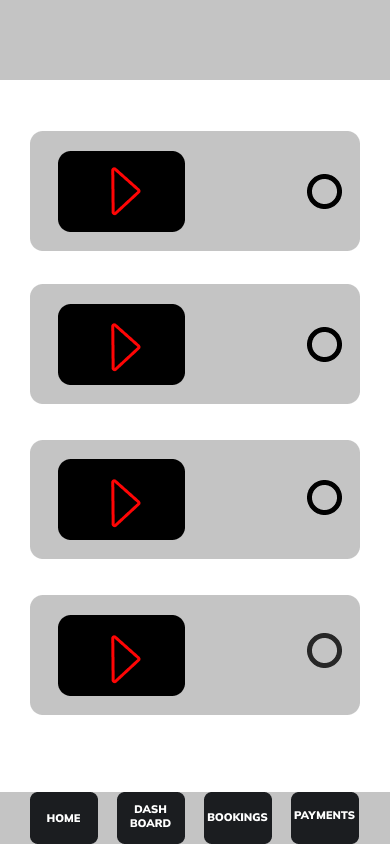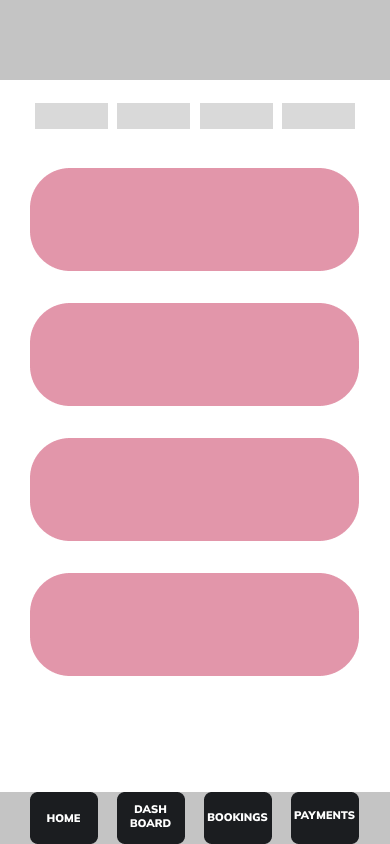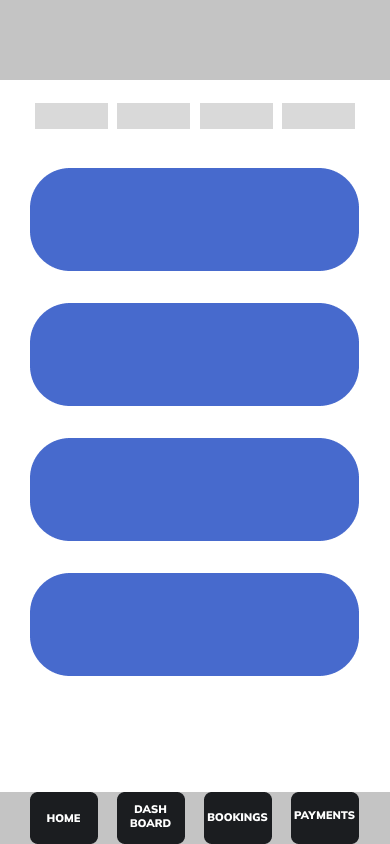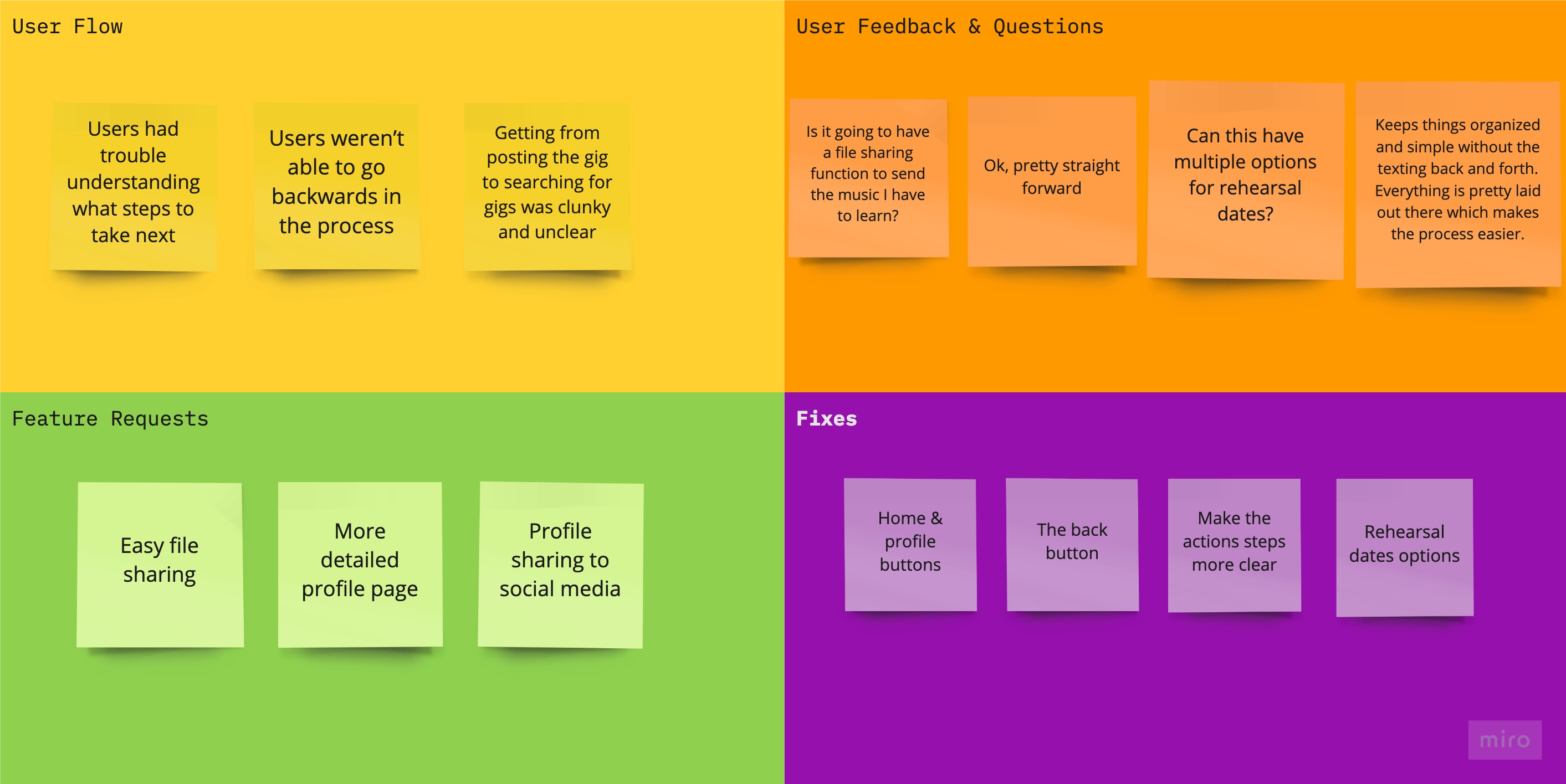 Usability Testing
I conducted a remote, monitored usability test with three different users. I filmed each session and synthesized the results. After testing, I was able to determine my top priorities for changes to make when designing the mockup:
Make the action steps more clear

Create easy file sharing system

Create a search button on the gig board page
So we created a marketplace for musicians like Haley to seek out opportunities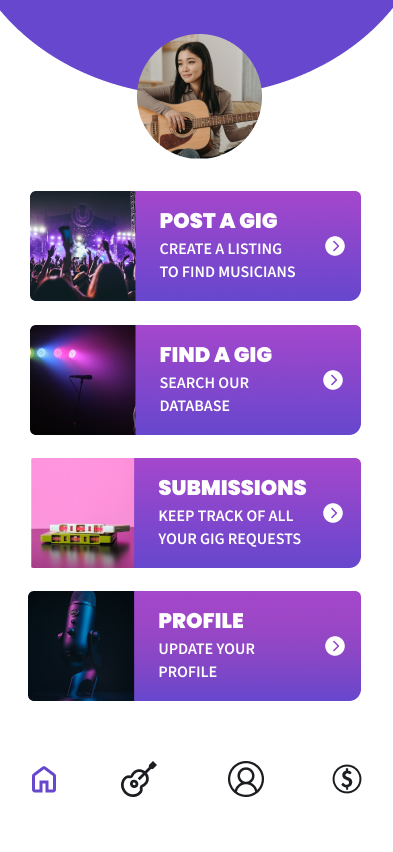 Mockups
Once I addressed the feedback from the usability test, I started designing the final screens in Figma:
I kept the design simple and clean, so users can focus solely on finding gigs.

I added a search button to the gig board pages, so users can type keywords that pertain to them.

I made the action steps more clear
The goal is for this design to help users find work, which in turn will keep them using the app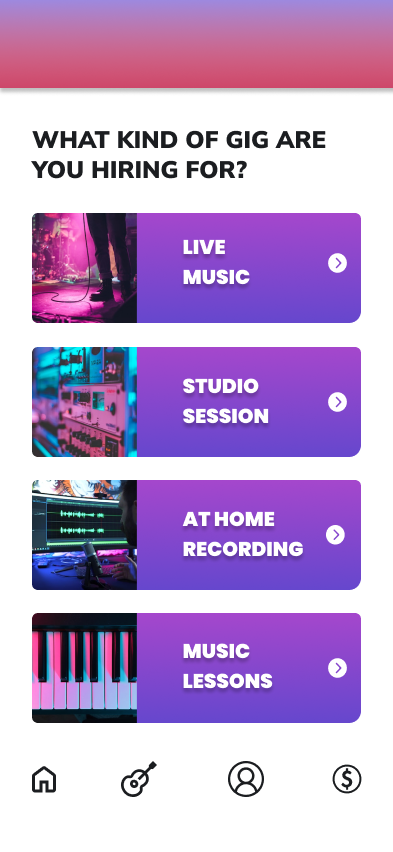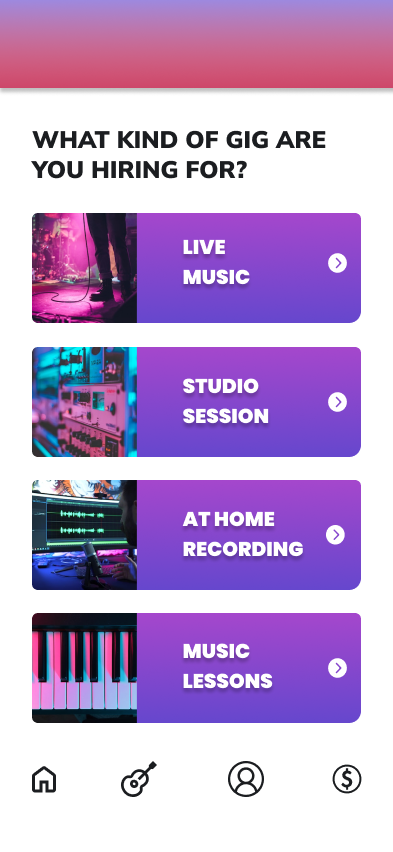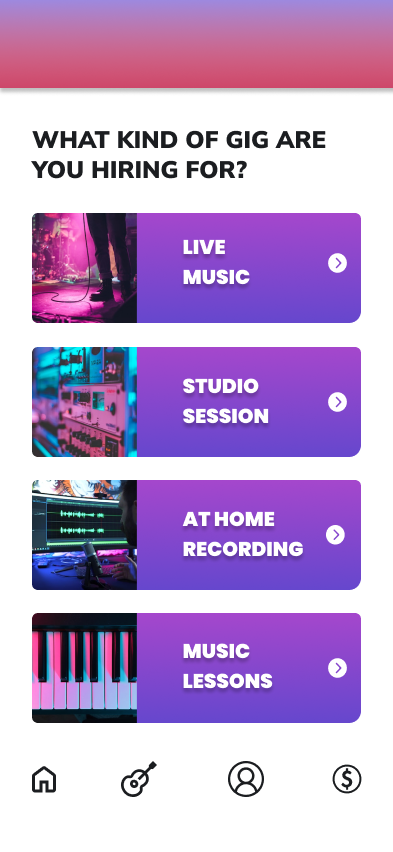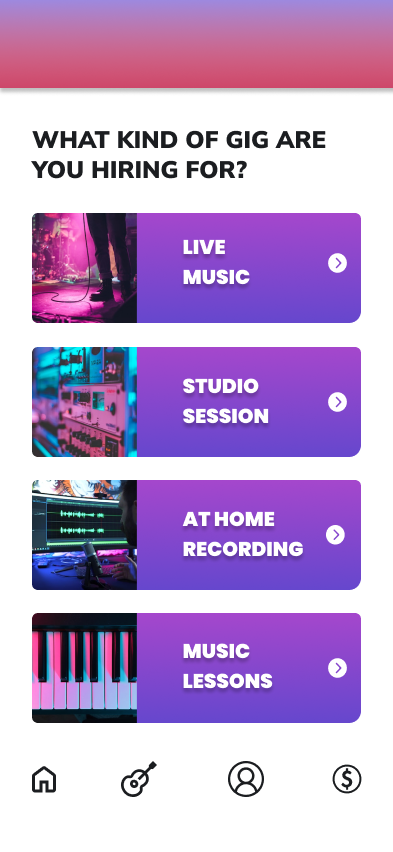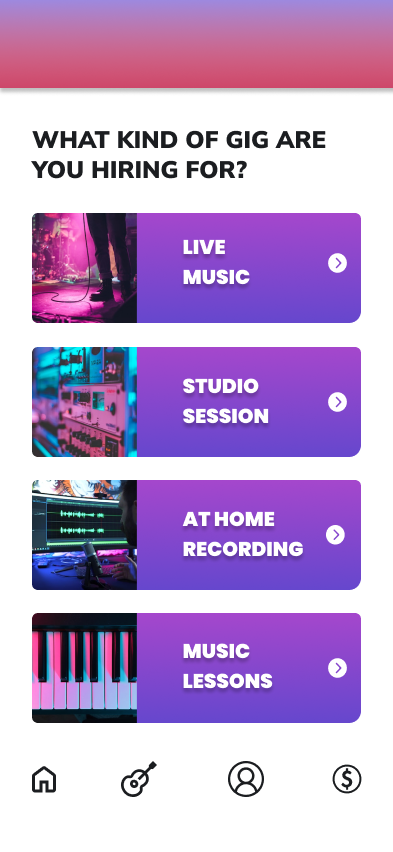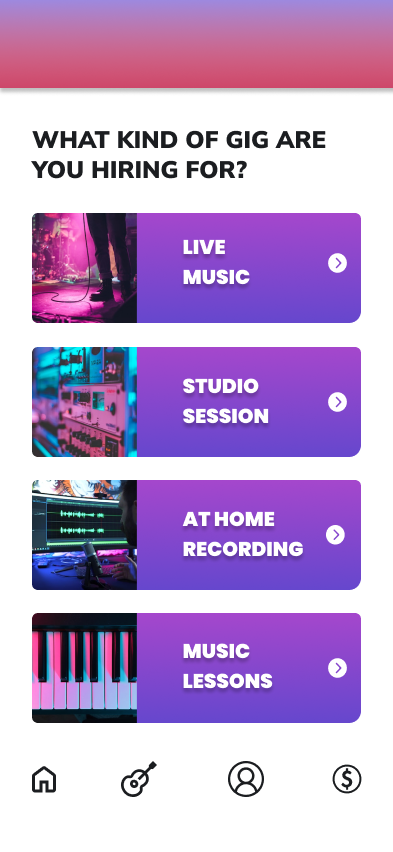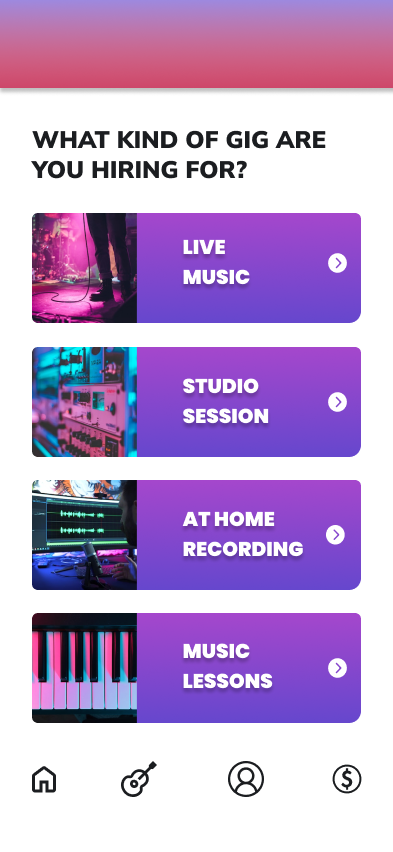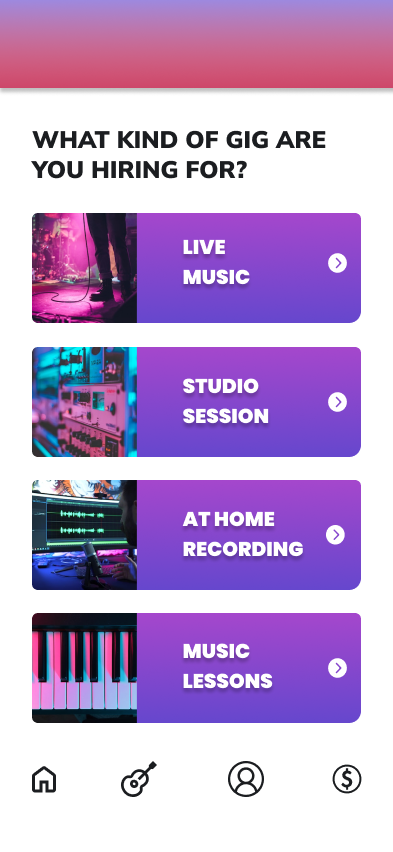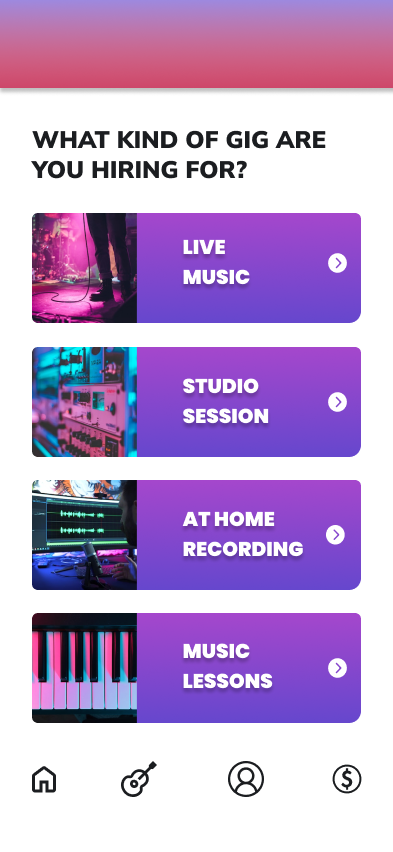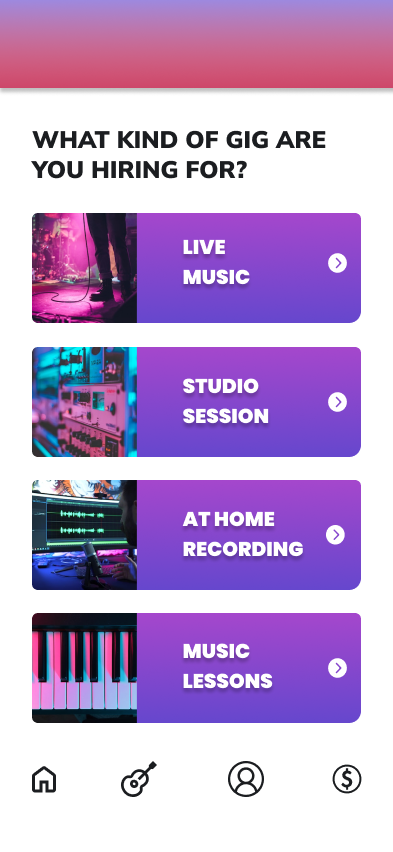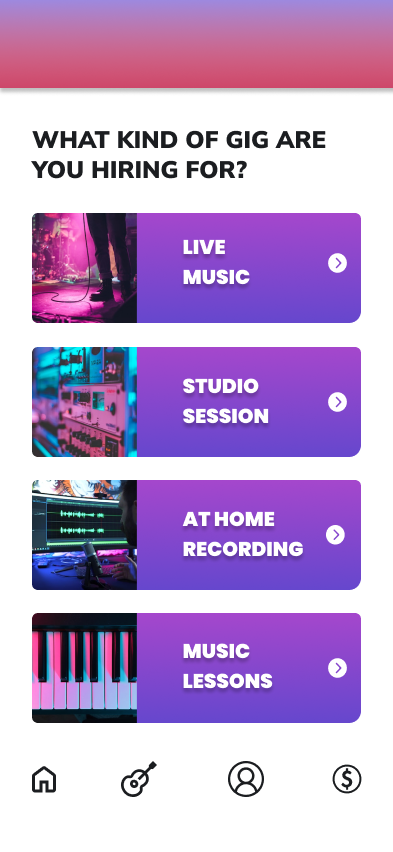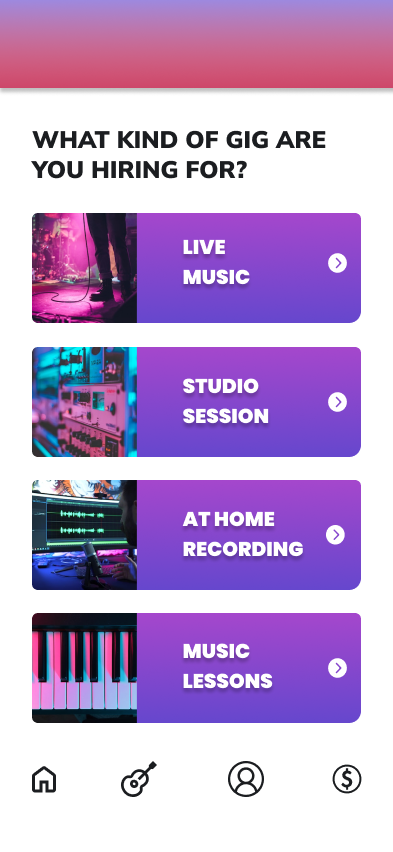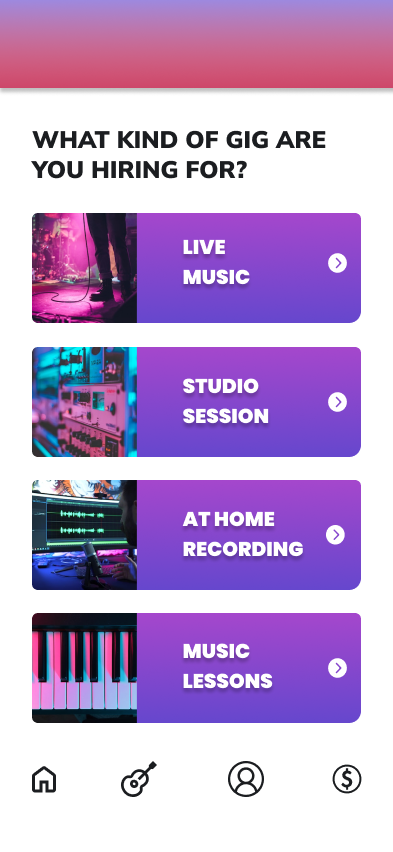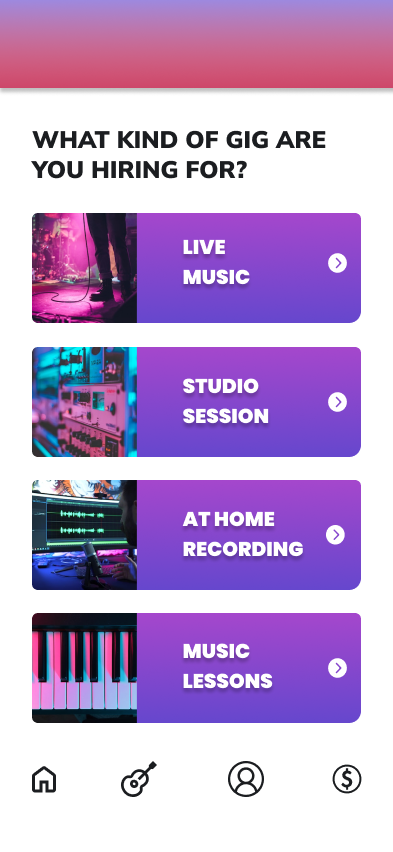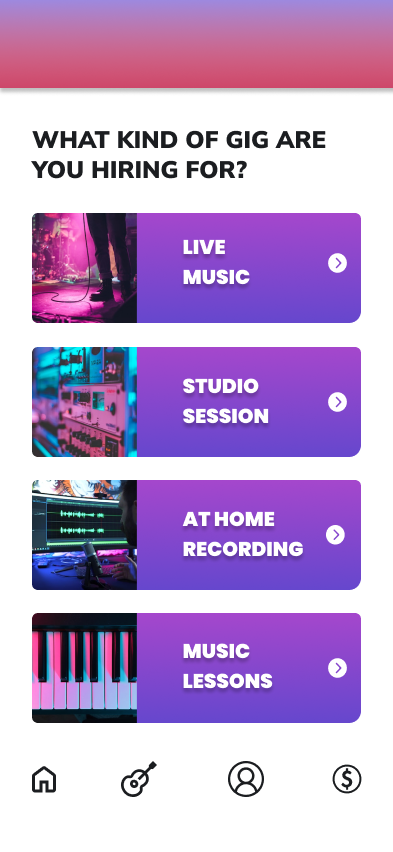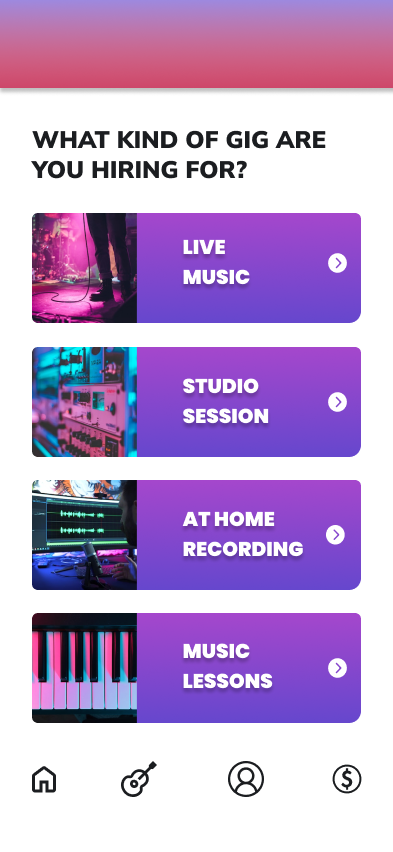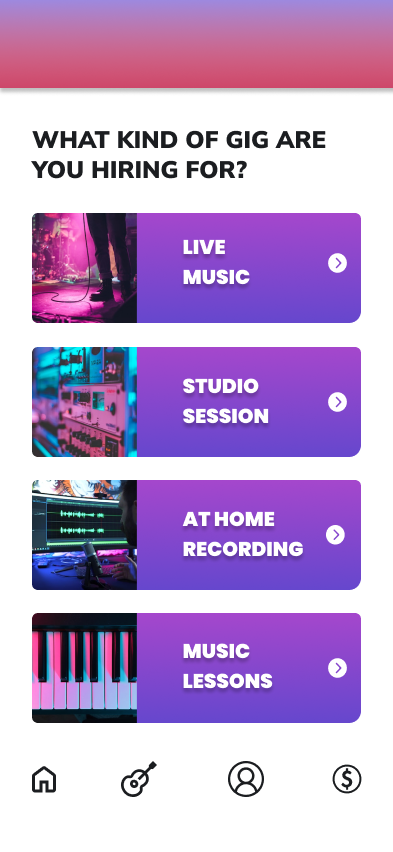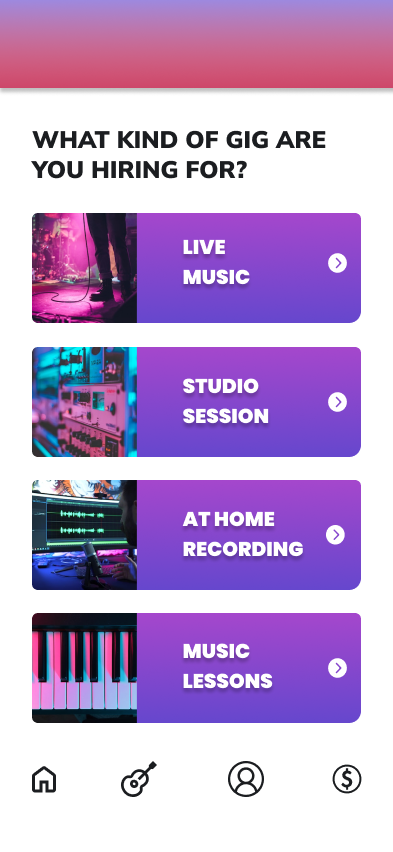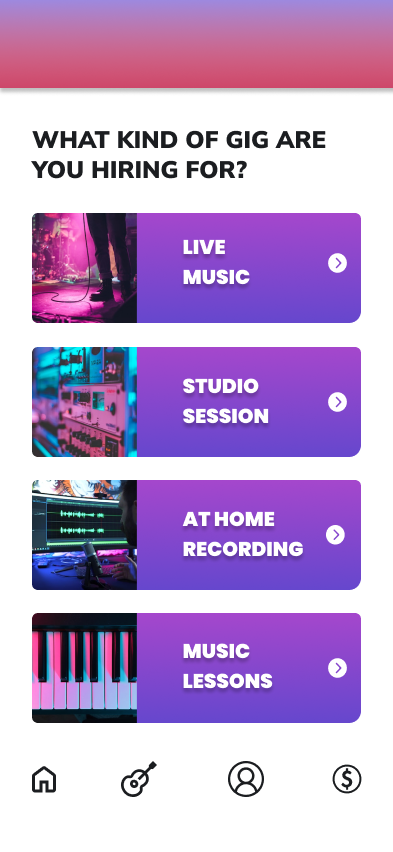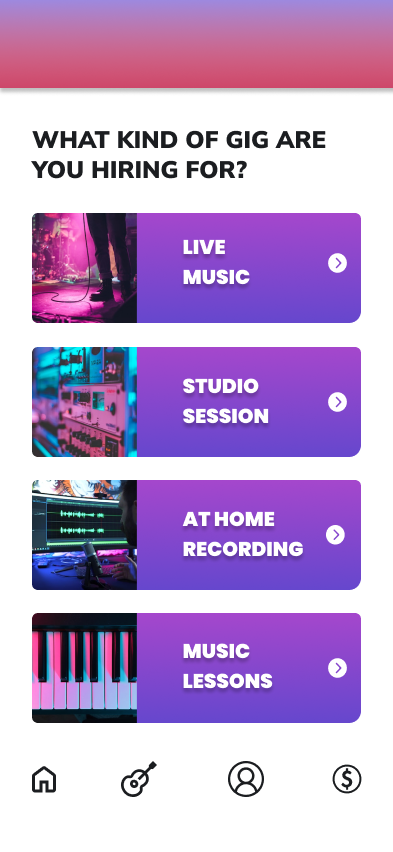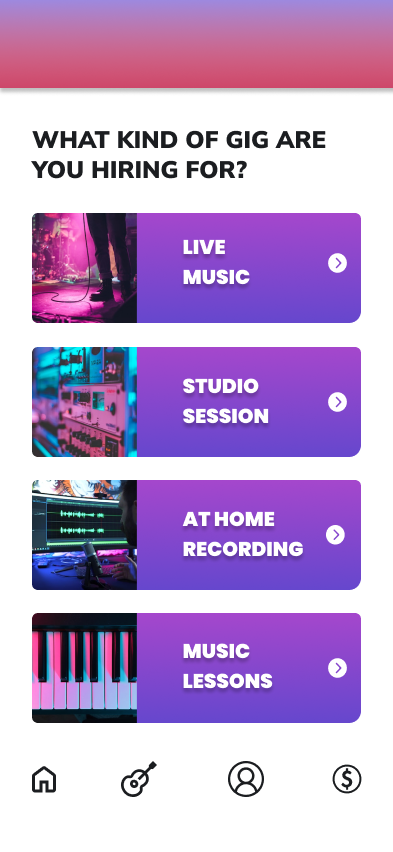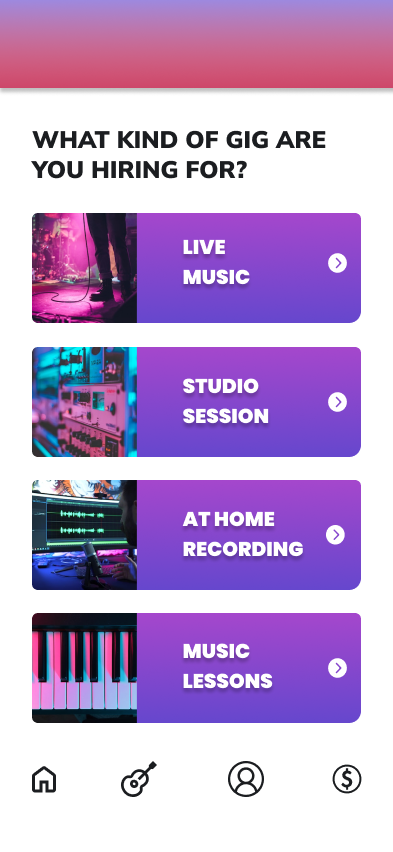 Now, Haley can use Gigify to book more paid gigs & make a living making music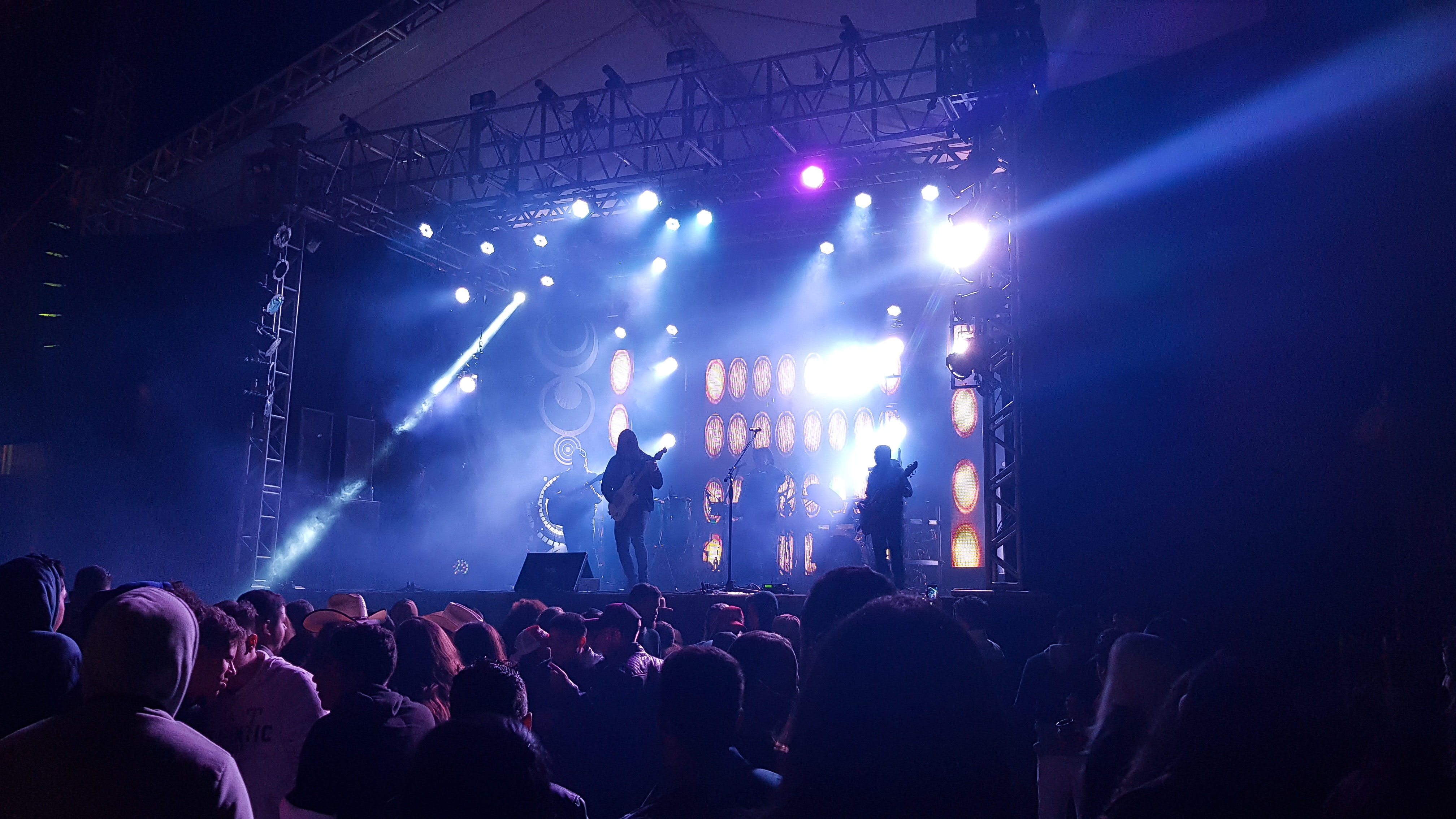 Summary
GIGIFY can now help musicians search for more work, and having a musician marketplace at the palm of their hands will help them stay booked and paid while doing what they love.
What I learned
I learned more about focusing on what the user needs, as opposed to what stakeholders think the users needs. The original concept for the app was centered around showcasing a musician's talent, with the expectation it would lead to networking. This new approach makes networking and getting gigs proactive instead of passive.
Next Steps
More user testing

Improve user sign-up flow

Design profile edit flow
Drop me a message
Let's share ideas & discuss ways to collaborate!